CEDAR CITY -- Southern Utah football's passing game coordinator and assistant coach Paul Peterson brings a lot of different aspects to the T-Bird staff from his own experiences playing the sport.
Peterson started his college career at Snow College where he played quarterback during his freshman and sophomore seasons. He was recruited by Boston College as a backup quarterback; however, he played more than a backup can usually expect in the two seasons he was in Boston.
He said the transition from the two schools was a big change in general, but he especially remembers changes on the field.
"They had great coaches there that allowed me to showcase what I was able to do," Peterson said. "The caliber of athletes that were there was a big difference. My entire offensive line that I played for is in the NFL right now."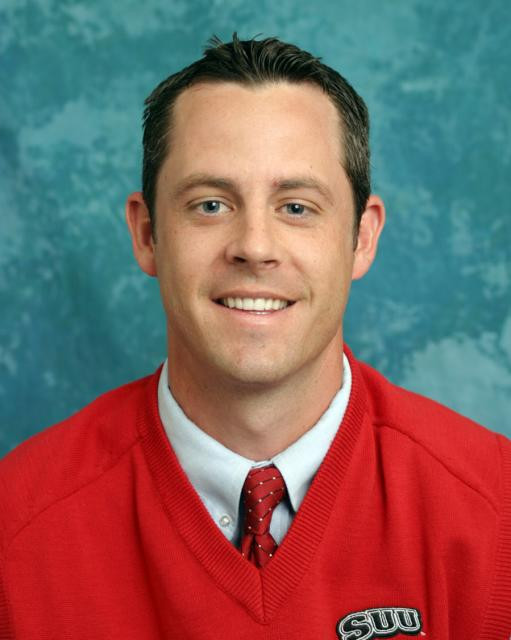 Peterson was brought into Boston College to play behind Quinton Porter, who was drafted by the Houston Texans in 2007. But Peterson got the opportunity to play and earned the starting quarterback position. Peterson also came into the program with Matt Ryan, who was a Heisman Trophy contender in 2007 and has been the starting quarterback for the Atlanta Falcons since 2008.
"Matt (Ryan) was my backup coming into the program," Peterson said. "I was hoping he would win the Heisman, so when I got older I could say that the Heisman Trophy winner backed me up."
In his first season at Boston College he finished with 1,124 passing yards, 10 touchdowns, and seven interceptions. He also led the team to a 35-21 win over Colorado State in the Diamond Walnut San Francisco Bowl.
In his second and final season as a Boston College Eagle, Peterson had 2,594 passing yards, 18 touchdowns, and 10 interceptions. He led his team to another bowl win over North Carolina in the Continental Tire Bowl and earned MVP honors despite breaking his leg in the second half. Peterson finished his career with 3,718 passing yards (8th all time in Boston College history), 28 touchdowns (6th all time), and 60.8 completion percentage (6th all time).
He spent a short amount of time playing with the Ottawa Renegades of the Canadian Football League before becoming a graduate assistant at both Brigham Young University and North Carolina State University. Following his graduate assistant jobs, Peterson was given a coaching job on SUU's staff as a passing coordinator under head coach Ed Lamb.
"Paul made the first call and actually introduced himself to me," Lamb said. "Now it's more about me doing everything I can to keep him."
Lamb said Peterson is a great asset to the coaching staff and really pushes the players.
"He's very competitive and confident at the same time, and he exudes that to our players," Lamb said. "That often puts a lot of pressure on our players because his expectations are very high. He held himself to those same standards, and that's what allowed him to excel at the highest levels of the game. "
Sophomore quarterback Brad Sorensen said Peterson is a great leader in the way he coaches the T-Bird players day in and day out.
"He has such a desire and passion to be great," Brad said. "He's not satisfied with being average or mediocre. He wants to be the best and is always working at it with us."
Lamb said that the T-Birds' success in the past seasons and seasons to come have a lot to do with Peterson and his dedication. He has been given responsibility to design, implement, and adjust the offensive passing games from offensive coordinator Steve Clark.
"Our staff appreciates that he's chosen to stay at SUU despite some opportunities to move on, and we enjoy working with him very much," Lamb said. "He is a big part of the success that we've had, and he deserves a big share of that credit."