SALT LAKE CITY — A Utah family learned anything is possible after hiking Mount Kilimanjaro — the tallest freestanding mountain in the world — in Tanzania, Africa, this summer.
Maria Groves, her husband Jeff and daughters Eliana, 13, and Analina, 10, decided to summit the 19,341-foot mountain as a team. In April, the family started training by going on hikes all over the state.
"We knew we were in it together," Maria Groves said. "We were so excited and it was so amazingly beautiful."
During their weekly, sometimes biweekly hikes, the Groves would each wear backpacks with the supplies they would be carrying on their trek. They also focused on training their bodies for the different altitude. Maria, who is a type 1 diabetic, worked closely with the University of Utah's Diabetic Center to make sure she could handle the rigorous trip.
That training paid off. In July, the family of four set out on their journey with the help of Utah-based trekking company Climb Kili. They stopped at multiple campsites on the way up the mountain. It took the Groves five days to reach the summit and two days to descend. They averaged eight hours of hiking each day.
Even with porters helping to carry supplies, each family member carried approximately 25- to 30-pound packs the whole way, said Jeff Grove.
It was a daunting task, something other hikers were surprised to see their youngest daughter accomplishing.
"We would hear them in Swahili ask, 'I wonder how old she is' and we would say 'Kumi kumi' because that was 10," Maria Grove said. "So they would all laugh because we spoke Swahili."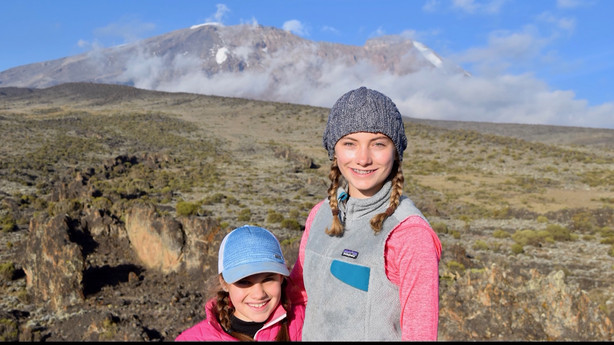 The couple's youngest daughter, Analina, is considered one of the youngest to ever make it to the top. Jeff Groves said Analina received special treatment from everyone they passed on the trail.
"They would pick her up, put her around their shoulders, put her arm in the air and say 'Mtoto maarufu,' which means like child celebrity," he said.
It was also a cultural experience for the family who got to know locals and experience the different environments at each elevation.
"From the jungle where you can see blue monkeys and colonist monkeys to the rain forest to the cloud … to the high desert, it was absolutely beautiful," Jeff Groves said.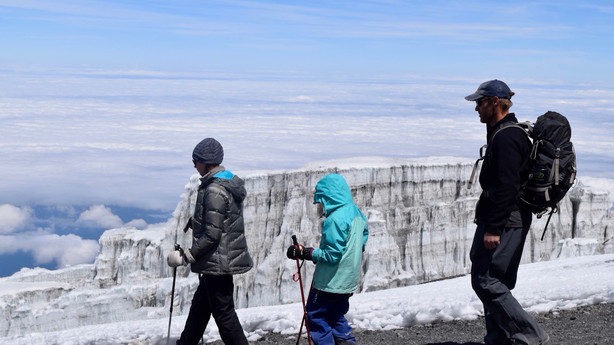 It was an experience of a lifetime — one the Groves believe strengthened their family bond.
"Sometimes from the day-to-day life, we aren't able to be together as a family like we would like to and this really brought us together," Jeff Groves said.
He also said it taught their children that there are no limits.
"Their knowledge of them climbing Kilimanjaro will help them overcome challenges in their life," Jeff Groves said. "Inspire them to take on meaningful and great things."
So what is next for the family? They are looking forward to possibly hiking Mount Fuji in the near future.
Photos
0 Pending Comments
Sorry, we are not accepting new comments on this story, but if you have more to contribute please email
newstip@ksl.com
Showing of 25 comments
Sorry, we are not accepting new comments on this story, but if you have more to contribute please email
newstip@ksl.com