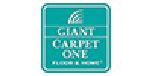 This story is sponsored by Giant Carpet One. The one store for your perfect hardwood, carpet, laminate, vinyl or tile floor!
Tired of that old carpet that may or may not have started off beige or that beat-up '60s vinyl (and not the kind of vinyl that plays music)? Here are some questions to ask yourself as you decide on the right new flooring for your needs.
Who lives in your house?
Are babies crawling and scooting around? Are teenagers dragging chairs from computer to TV? Do you have older parents or grandparents living with you? Is there a Fido or Fluffy scratching things up and leaving behind layers of fur?
Children inevitably speed up wear and tear, and are more prone to spills, so tile, vinyl or linoleum might be good bets.
A pet's fur is easier to sweep up from hard surfaces, but its claws can do damage to hardwood or less durable floors, so tile, bamboo or laminate could work best.
Elderly people using walkers or wheelchairs might not do well with tile because grout seams, particularly wider ones, could catch the wheels, homestylechoices.com notes. Wood or laminate floors might do nicely for their needs.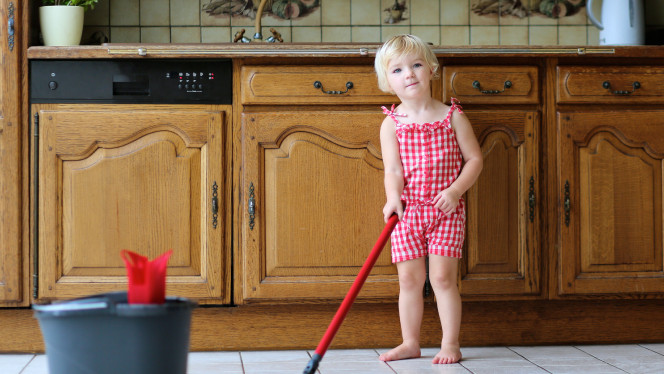 Photo credit: iStock
What room(s) do you need to resurface?
The function of the room is a top priority. Bathrooms and kitchens typically need different floors than bedrooms. Bedrooms, for instance, are often places people go barefoot and want to be comfortable, This Old House says: "Carpet also provides a certain amount of sound-proofing, as well as some insulation. So it's a good choice for rooms that have no heat below them, such as over a garage."
Kitchen floors get lots of wear, and there are chances for the floor to get wet. Linoleum, vinyl or tile are frequent choices, though wood is an option because it gives a "homey" look and stands up well to high traffic volume, as This Old House notes. But just be sure to "apply a good protective finish, such as a polyurethane, to guard against the many kinds of moisture that inevitably make their way onto the kitchen floor."
Bathrooms see even more moisture than kitchens, so linoleum, ceramic tile, limestone, marble and granite are all "popular and functional" options, This Old House says.
If you're looking to put new flooring in the basement, stay away from wood, advises This Old House, because of humidity: "If you want the look of wood floors in a finished basement, for instance, you're better off with a wood laminate."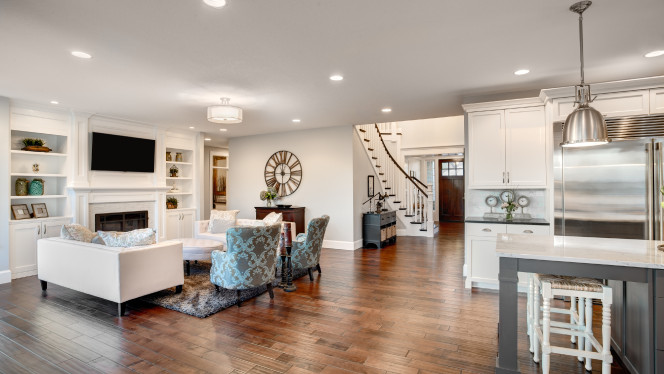 Photo credit: iStock
Does anyone have allergies?
Hard surfaces that can be swept regularly may be better for people with a higher sensitivity to allergies, since carpet can harbor more allergens, homestylechoices.com says: "Carpet and other floor materials can contain higher VOCs (volatile organic compounds) that might contribute to ill health effects, particularly with those who are more sensitive to airborne allergens and contaminants."
But if you're putting new flooring in a bedroom, carpet is still a warm and cozy choice. There are products that are made to have lower VOC emissions, such as Armstrong's FloorScore or anything bearing the Carpet and Rug Institute's Green Label.
What's your style?
"Think about which floor textures appeal to you: the rich grain of hardwood, luxuriously thick carpet or the sleek lines of tile," says HGTV. "And take into account your current décor, too. Unless you plan on redecorating the entire room, you'll want to choose floors that complement the furniture and accessories you have now."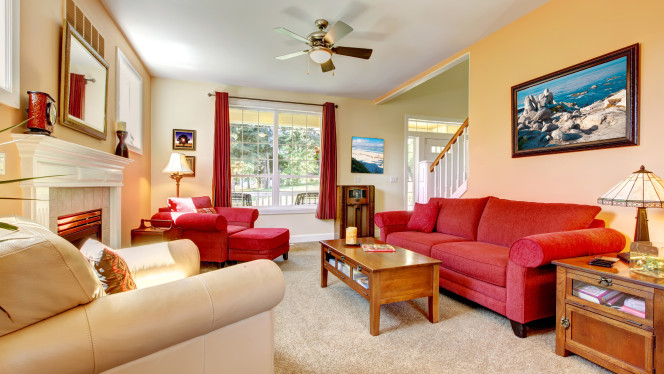 Photo credit: iStock
Do you want to go green?
Trying to minimize your footprint, not in plush carpet, but on Mother Earth? There are some great options available now that still give you lots of choices. Bamboo, cork and linoleum are eco-friendly, Diynetwork.com says. Bamboo is a grass that grows quickly (it reaches maturity in three to five years) and is strong and durable.
Cork, which is obtained from the bark of the cork oak without damaging the tree, provides a "cushiony feel underfoot, absorbs vibrations and sound, and has a natural, nonslip surface," according to diynetwork.com.
Linoleum has been around a while, and it's resurging in popularity because it, too, is green, made from linseed oil, mineral fillers and wood or cork flour. It even has bactericidal properties that "stop microorganisms from multiplying."
How much do you want to worry about upkeep?
Some flooring just needs more maintenance than others to last its longest and look its best, homestylechoices.com notes. For example, "wood should be swept or vacuumed often to avoid the dulling and scratching that comes with ground-in dirt. Stone or tile is durable although their finish will eventually succumb to a lack of regular sweeping."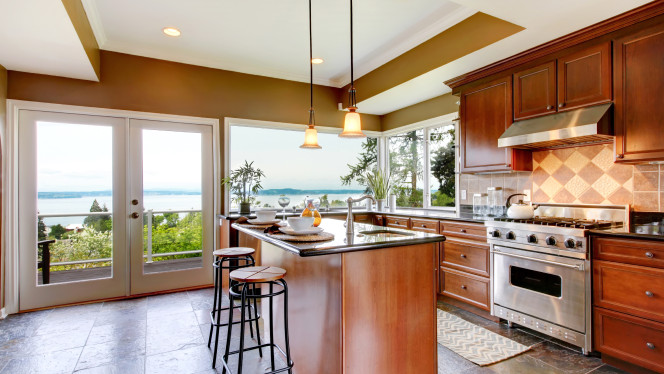 Photo credit: iStock
What's your budget?
There's a wide range of prices in flooring options, from the cost-effectiveness of vinyl and laminate to the pricier but long-lasting tile or beautiful stone. Then you'll need to consider the cost of installation, including any underlayment that might be required, in addition to removal and disposal of old flooring. Will you install yourself or hire out the work? And, as HGTV says, "Don't forget to factor in any additional materials such as baseboards, stains, or adhesives."
When you've answered these questions, be sure to visit a showroom and see the options in person, advises homestylechoices.com: "Take some samples home with you (the kind you don't have to return) and subject them to your own trials to see if they meet your standards for things like stain resistance, denting and scratching. Drop things on them and check the results. Snap together a couple of pieces of laminate and then let some water sit on the seam for a while. How does it hold up?"
When you're satisfied you've made an excellent choice for your needs, you can enjoy many years with your new flooring.
0 Pending Comments
Sorry, we are not accepting new comments on this story, but if you have more to contribute please email
newstip@ksl.com
Showing of 1 comments
Sorry, we are not accepting new comments on this story, but if you have more to contribute please email
newstip@ksl.com