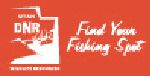 This story is sponsored by the Utah Division of Wildlife Resources. In addition to managing and protecting Utah's wildlife, we manage hunting and fishing opportunities within the state.
Fall is the best time of the year to fish in Utah. "As the temperature cools and the water levels rise, fall produces some of the biggest catches and fastest fishing of the year," says Drew Cushing, warm water sport fisheries coordinator for the Division of Wildlife Resources.
As Summer ends, water designated for irrigation is rerouted to Utah's reservoirs. Cooling weather also helps water levels by slowing down evaporation, and loss, of water. Oxygen levels rise as the water cools down, making fish more active.
"Fish are more comfortable, feed aggressively and have more energy when the water has more oxygen in it," Cushing says.
Fall is ideal for other outdoor activities too. The summer crowds have dwindled, and the milder weather makes hiking, biking and camping more pleasant. As the seasons change, autumn colors explode on the mountainside.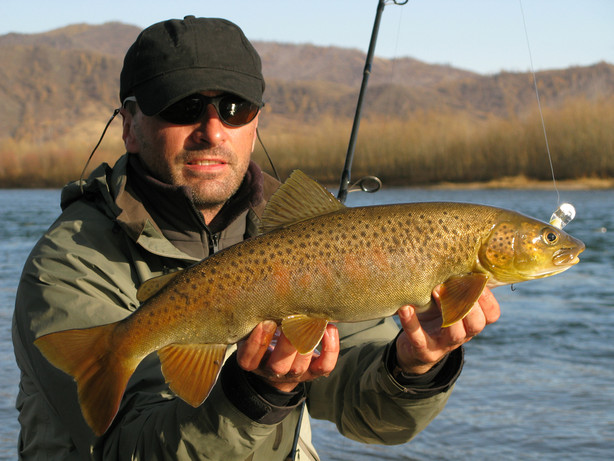 Here are five Utah destinations to consider for a fall outdoor getaway. Remember, some areas have specific fishing regulations and access points. Be sure to check the 2014 Utah Fishing Guidebook before you go. To keep an eye on fall fishing hot spots, check wildlife.utah.gov/hotspots. Remember to keep your fishing license current at fishutah.org.
1. Weber River
Anglers are reporting good fishing for brown trout, Bonneville cutthroat and rainbow trout along the Weber River. Even though the property the river flows through is mostly private, several good access points are available to anglers through the DWR's Walk-In Access program and angler access easements.
You can see some of the access points here and here.
Camping near the Weber River is available year-round at Rockport State Park, which offers trails for everything from mountain biking to family-friendly nature walks. East Canyon State Park and Echo Reservoir are other nearby camping options.
2. Provo River
Fishing is good right now in deeper pools near undercut banks. Brown trout are a popular Provo River target, but the river is also known for rainbows and the occasional Bonneville cutthroat. In the fall, brown trout feed aggressively as they prepare for their late fall spawn.
The Provo River Parkway, a 15-mile trail from Utah Lake to Vivian Park, offers running, walking and biking opportunities. The banks of the Provo River are also known for their grassy picnic areas. The Heber Valley, and Jordanelle and Deer Creek state parks, provide numerous nearby camping options.
3. Currant Creek Reservoir

Anglers are reporting fair fishing for cutthroat, rainbow and tiger trout at this reservoir in north-central Utah. The cutthroats, native to Currant Creek, are abundant.
The nearby streams also hold brown trout and mountain whitefish. Currant Creek's beautiful scenery is great for wildlife watching (especially deer and elk). A one-mile loop around the reservoir is a great place to take a relaxing nature walk. Off-highway vehicle and horseback riding trails are also available nearby. Camping is available through mid-October.
4. Straight Canyon Creek (also known as Cottonwood Creek)
Straight Canyon Creek is downstream from Joes Valley Reservoir in the Manti-LaSal National Forest. Its turquoise waters are home to brown trout, cutthroats and rainbows that are plentiful near mountain lakes in the fall.
Joes Valley offers camping through October, and it's a popular spot to rock climb. Recreation opportunities are abundant in the area. Goblin Valley State Park, Huntington Reservoir and the Cedar Mountain Recreation Area are within easy driving distance of the canyon.
5. Sand Hallow
Sand Hallow, east of St. George, is one of Utah's newest state parks. Largemouth bass fishing in the reservoir is excellent. And fishing is also good for bluegill. The campground at Sand Hollow is open year-round.
The park's red sand dunes are a popular place to ride off-highway vehicles. And the reservoir is a great place to boat in a motorized boat, canoe, kayak or sailboat. Known for its high temperatures in the summer, Sand Hollow is a great place to visit when temperatures cool down in the fall.
0 Pending Comments
Sorry, we are not accepting new comments on this story, but if you have more to contribute please email
newstip@ksl.com
Showing of 6 comments
Sorry, we are not accepting new comments on this story, but if you have more to contribute please email
newstip@ksl.com