PROVO — With the majority of the remaining games for the season being on the road for the Cougars, BYU is looking to pack in wins amongst its visitors to potentially earn a trip to the NCAA Tournament.
The Cougars were able to end their two-game home game- losing streak on Thursday against West Coast Conference rival Gonzaga. After the game BYU point guard Matt Carlino clarified that the team's confidence remains constant despite the win/loss column.
"We're a pretty confident group of guys," Carlino said. "We weren't playing that well (the last few games before Gonzaga), at least from the perimeter, but the inside guys were doing (well)."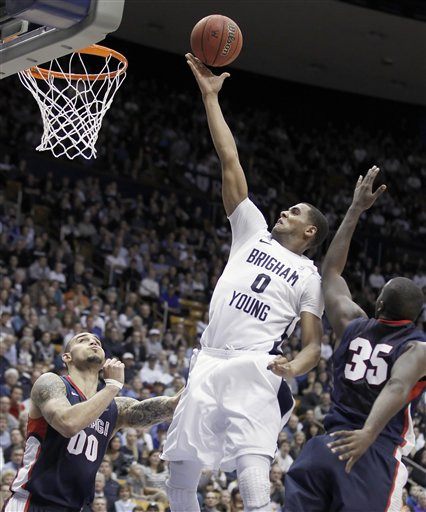 The Cougars are eager for their matchup against a new West Coast Conference competitor, Portland, on Saturday.
Even though some sense of rejuvenation in the players was rather visible Thursday night, BYU still has many lurking issues on the court. The Cougs have been struggling from the perimeter (shooting 3-12 on the arc against Gonzaga).
BYU's post-dominant offense is no hidden secret in the conference. So it really shouldn't, nor does it, come as a surprise to the Cougars when their opponents walk into the game with a defensive game plan concentrated around the rim.
The Cougars ability to win in these types of games — when BYU's bigs aresuccessfully stopped — is not removed though, that is not until they are unable toalso execute open shots up top.
BYU head coach Dave Rose feels that it's only a matter of time before he starts seeing his players flooding the scoreboard with points from behind the arc.
"I wish every 3-point shot that we shot would go in," Rose said. "I have confidence that these guys are going to make them and it's how we play. We'll fight through this."
Somewhat similar to the Cougars, the Portland Pilots have also recently benefitted from a rejuvenating win. After going six straight games without a win the Pilots captured a road win against Santa Clara University.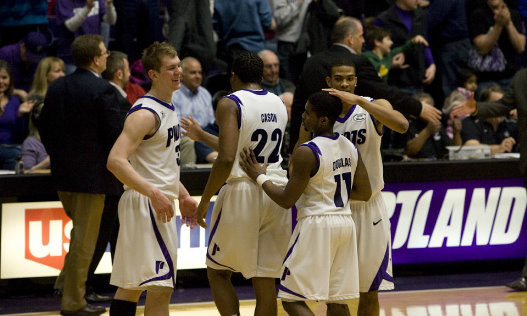 Portland's leading scorer, Ryan Nicholas, averaging 11.3 points per game, and led the team in points on Thursday against SCU with 19 points and second was rebounds with eight.
With both teams experiencing a turnaround Thursday and not having matched up yet against each other in the conference, Saturday's game holds somewhat of a momentum holding test for both teams.
"I'm proud of the guys," Rose said. "I think they responded well to a disappointment (against St. Mary's) and got back on the right track and now we'll see if we can keep this same effort as we move forward."
Karissa Urry is a Brigham Young University student majoring in public relations and minoring in business management. Follow her on Twitter @KarissaEUrry
Related Links
Related Stories
0 Pending Comments
Sorry, we are not accepting new comments on this story, but if you have more to contribute please email
newstip@ksl.com
Showing of 0 comments