PROVO -- There's a reason I'm not part of the 1,000 point club or a former NBA star. I didn't like to practice. That, and I have short arms, small hands and can't jump. Oh yeah, and I wasn't that great of a shooter.
But I loved playing in games. So naturally, I loved tournaments, whether they were pre-season, conference, NCAA or NIT. Tournaments mean lots of games in a short period of time, and best of all, no practices.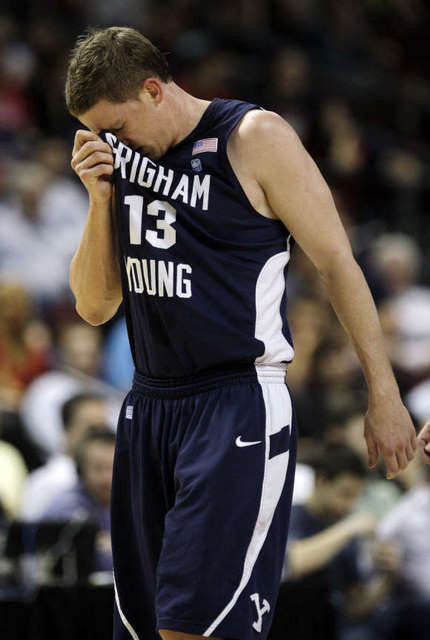 Of course there are many other reasons to love tournaments other than an aversion to practice (insert obligatory A.I. quote: "we talkin' 'bout practice" here). There is an electricity and urgency that just isn't present in most regular season games. Intensity rises exponentially. A team having the worst of years has new life breathed into its basketball soul. They believe that if they can just get hot at the right time, they can salvage their season, and they are right.
The games are hotly contested and more often than not, go down to the wire. Everyone loves to see a Cinderella take down a powerhouse, which seems to happen more often in a tournament setting. While fans can easily get lost in a mid-season malaise, come March, the entire sports world turns to the conference tournaments and then, to the mother of them all, the NCAA Tournament. I will argue 'til I'm blue in the face that, in all of sports, there is nothing more fun and exciting than the NCAA Tournament.
I was lucky enough to play in the NCAA Tournament three times. While we only won once in those three appearances, I think back very fondly on the experience. I wish I would have recognized more at the time just how special it was. As with most things, you don't appreciate it until it is gone. I get a bit of it back as a broadcaster. Last year's trip to the Sweet Sixteen was a thing of beauty and it was great to be a part of it, even if in only a small way.
So what makes a successful tournament team? I admit, I'm not an expert, at least not in the traditional way. My expertise comes more in what not to do. As I mentioned, we only won one game in the NCAA Tournament. We came within a gnat's eyelash of beating Clemson my freshman year, but almost just doesn't cut it in tournaments. Our conference tournaments didn't go much better. Only once did we make it to the championship game and we didn't win that one. Although I had three regular season conference titles, a conference tournament title eluded me.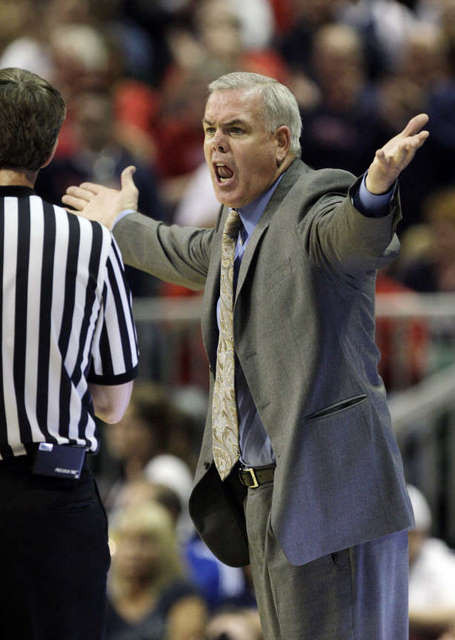 BYU under Dave Rose has been a bit more successful. Of course, his teams have been burdened with playing on UNLV's home court. I dare say BYU would have four or five MWC titles if it could have played the conference tournament on its home floor. With that said, they have had decent success in the conference tournaments and seem to be learning every year to be more successful. Of course, BYU has removed the NCAA Tournament win monkey off its back with some decent success there the last couple of years. I was glad to rid myself of the label of being on the last team to win a game in the Tournament.
What I like most about Dave Rose teams is they generally seem to get better as the season goes along and are often playing their best basketball in February and March. Of course, it is critical that a team be at its best when playing in tournaments. Often it's not the better team over the course of the year that wins the tournament, but the team that is playing at its best in March. It looked as if this year's team was poised to continue its past success, but injuries and poor shooting doomed BYU's changes in the conference tournament. The top teams in the WCC are just too good to beat them at less than full strength and shooting such a miserable percentage from the 3 point line. While BYU is usually just hitting its stride at this time, this year they find themselves limping toward the finish line.
Success in tournaments also requires that coaches manage the fatigue factor well, both during the course of the season and in the tournament itself. Some coaches believe that a team should practice as hard in March as they do in October. The college season is quite a grind on the young men and even though young legs recover quickly, when you are playing two or three games in three days, you need to have a reserve. A coach must walk a fine line when he considers how much and how hard to practice against the needed time and work that can only be done on the practice floor. I think fatigue played a role in BYU's loss to Gonzaga. While the Zags were resting in the quarterfinals, BYU had to grind out a tough win against San Diego. The fatigue factor was magnified with the recent injuries to Noah Hartsock and Matt Carlino, each having to play heavy minutes against the Toreros.
Tournament time is the busiest time for a coaching staff. There is not much time to enjoy a win as the next game may very well be the next day. That translates into all night film and strategy sessions between games. Coaches must then figure out what to pass on to the team without giving them so much information that it overwhelms them. But as well as Coach Rose does his job, the success or lack thereof of any team in a tournament comes down to the players. Winning a tournament takes a unique effort.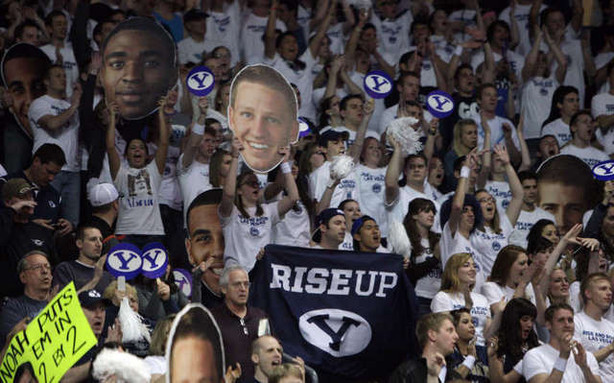 Teams should acknowledge that tournaments are different than the regular season and embrace it. The effort given before will not be sufficient now. Teams are desperate and they are gunning for you. You must play with a sense of urgency and resolution. That is what makes tournament games so great. They exhibit teams at their very best fighting for their basketball lives.
Of course this year's WCC Tournament was a disappointment for BYU fans, but the big prize lies ahead. I for one believe BYU will get an NCAA Tournament bid. But even if it is NIT invite, the best may still be yet to come for this year's team. I believe all of the pieces are there for tournament success. BYU has the leadership and ability to win multiple games in either tournament.
Obviously, they will need to perform much better than they did in Vegas, but they have almost two weeks to get healthy, rest and regain some shooting confidence. If they can do that, they can play with the best teams in the country. Here's hoping they get that chance.
Related Stories
0 Pending Comments
Sorry, we are not accepting new comments on this story, but if you have more to contribute please email
newstip@ksl.com
Showing of 0 comments