SALT LAKE CITY -- You just never know when opportunity is going to come knocking on your door… or ringing your phone. That was me back in early November. I was going about my day getting ready for the Bill and Spence Show on ESPN 700 when my phone rang. I looked at my phone and saw the smiling face of Greg Wrubell showing up on the display. I quickly answered the phone, very curious as to what Greg was calling me about.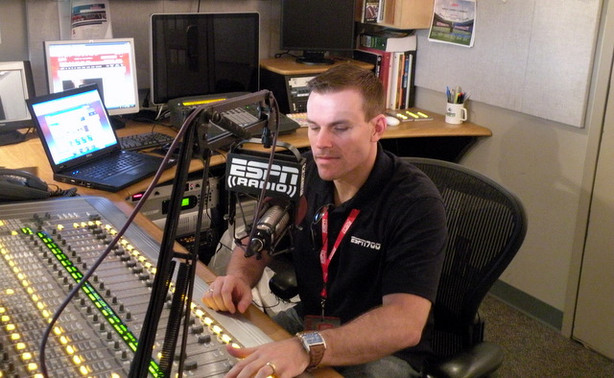 After the usual, "how are you doing" chit chat, Greg asked me what my situation was with ESPN 700 and if I might be interested in a new position they were creating at KSL Newsradio surrounding BYU sports. I told him that I was absolutely interested and would love to hear more about the position. Greg went on to describe the idea of Cougar Sports Saturday, a two-show, six-hour block on Saturday afternoons from 12-6 specifically for BYU Sports fans.
For those that have listened to me on other radio stations over my 15 year career, you are well aware that I am a BYU fan and have covered the Cougars everywhere I've been. Just the thought of working at KSL and with BYU was a huge rush. After the initial shock/excitement wore off, Greg explained to me what he was looking for in this new show. The show was going to be for BYU Sports fans by BYU Sports fans.
Online Poll
After I hung up the phone with Greg, I immediately started thinking of all the things we could do with a show like this. The only problem was… I didn't have the job yet. Over the next five weeks I went through the interview process, hoping and praying that I was going to be the one to get the job. It finally came on Dec. 12 when I was offered the job as BYU Sports Producer for KSL Newsradio. What a great day that was. It has always been a dream of mine to be associated with BYU Athletics. Once it was ok to start telling people about the job, the common response I got was, "that's a perfect fit". The response to my news on twitter (@kslshep by the way) was awesome. One person tweeted "Welcome home". Another tweep said, "It's good to see you at a station where you truly belong". I couldn't agree more.
From the first day that I was informed about this new Cougar Sports Saturday show, I had all these ideas of what I wanted the show to be. The first thing I had to figure out though, was what is a BYU Sports fan? There is not a simple answer to that question. There are some BYU fans that only want to hear about the Cougars. They don't care about anything that happens outside of Provo. Then there are BYU fans that are also big Utah Jazz fans, NFL fans or even MLB fans.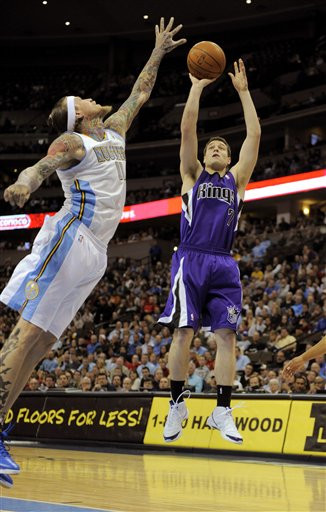 We needed to come up with a show that would make everyone happy. I think that's what we are trying to do with Cougar Sports Saturday. The fans that only want Cougar news are going to be happy. The fans that also want to know how good this young Jazz team will be this year will get their fix as well. We are going to give you the best BYU coverage anywhere and also talk about the local and national stories that are making headlines.
Besides great sports talk we're going to give you a great mix of guests. There will be some interviews that will be on a weekly basis, like former BYU basketball coach Steve Cleveland. We'll also have a Jimmer-related guest every week. Besides those, we'll be able to utilize our relationship with the Deseret News and bring on Dick Harmon or Jeff Call to talk BYU or Utah Jazz beat writer Jody Genessy to give us the latest on the NBA.
I'm really excited about what this show can become. I hear from BYU fans all the time that say they don't feel like there is a place that they can go for positive yet fair Cougar coverage. That's what you'll get on Cougar Sports Saturday. Remember, this is a show for BYU Sports fans by BYU Sports fans. The best part about this new show is that it's not just during football and basketball. We'll be on the air every Saturday from 12 p.m. to 6 p.m., 52 weeks a year.
I couldn't be happier to be at KSL Newradio. I actually began my career at KSL TV back in 1997. Working here and working with BYU is a dream come true. My goal as producer of Cougar Sports Saturday is to give BYU fans a show that they can be proud of and excited to listen to each week.
0 Pending Comments
Sorry, we are not accepting new comments on this story, but if you have more to contribute please email
newstip@ksl.com
Showing of 10 comments
Sorry, we are not accepting new comments on this story, but if you have more to contribute please email
newstip@ksl.com