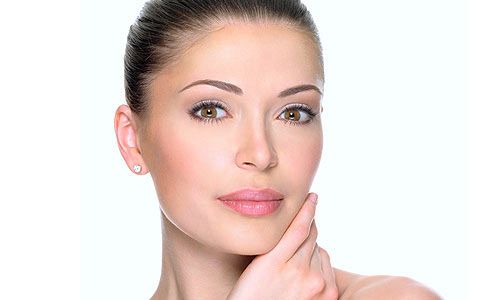 New Freedom Group
956 N 1000 W
Provo, UT 84604
About Us
Discover the proven results that 11 million women and men have experienced. With real, noticeable results, no surgery and no recovery time, there are many reasons why BOTOX Cosmetic and XEOMIN has been chosen by millions of women and their doctors. BOTOX Cosmetic or Xeomin Cosmetic may be the one for you. You may feel that the moderate to severe frown lines between your eyebrows and in your forehead as well as crows feet make you look tired or aging prematurely, or you may have other reasons for reducing the depth and severity of these lines.

BOTOX® Cosmetic and Xeomin is a prescription medicine that is injected into muscles and used to improve the look of moderate to severe frown lines between the eyebrows (glabellar lines) in people 18 to 65 years of age for a short period of time (temporary).

There has not been a confirmed serious case of spread of toxin effect when BOTOX® Cosmetic has been used at the recommended dose to treat frown lines.

Botulinum toxin (Botox, onabotulinumtoxinA) is a material that has been known for over a century and used for medical purposes for more than 50 years. Its initial uses were for lazy eye (strabismus), blepharospasm (inability to move the eyelids in certain ways), and wry neck (cervical dystonia). In 2002, it was approved for improving and relaxing frown lines in the area (the glabella) between the eyes on the forehead and has been used successfully in more than over 11 million patients since that time, based on estimates from data supplied by the Allergan Corporation. In 2004, Botox was approved for sweating (hyperhidrosis), and in 2010, Botox was approved for the treatment of migraines.

A common misconception is that Botox actually paralyzes the muscles in the face. Although, this can happen with extreme amounts of Botox, most medical practitioners strive to inject just the amount that allows the patient to have some limited activity but not so much that they have overactivity of the areas. Patients should know that Botox is not used to keep them from expressing themselves but simply to keep them from making facial grimaces and frowns that have become habits and are unintended. When done correctly, most people who are not trained cosmetic surgeons will not notice that a Botox procedure has been performed but simply that the patient looks more rested or happier.
Details
Receive an initial consultation with your medical practitioner and 5 units of BOTOX COSMETIC or XEOMIN for just $45.00 ($80.00 Value). Your initial consultation with Judy Bendoski-Parrish will provide you with the needed information regarding preparation, injections and after-treatment as well as costs and the recommended follow-up visits that are needed. You will become fully aware of the benefits of BOTOX Cosmetics and XEOMIN and be able to have all your questions answered.
Offer includes:
Each Voucher includes an initial Consultation with a licensed medical practitioner and 5 units of BOTOX or Xeomin during your initial treatment
Additional units may be purchased for $9 per unit (a 25% discount)
Restrictions
New Freedom Group reserves the right to reschedule due to product availability or conflicts in scheduling
Cancellation policy requires 3 days notice
No Cash value
Cannot be used with other offers
Gratuity not included
Limit one voucher may be redeemed per person
Two additional may be purchased as gifts
Must use entire voucher in one visit
Purchased voucher is valid starting June 4, 2013
Purchased voucher expires on January 31, 2014
Fulfillment
Call 801-360-4459 to schedule your appointment, be sure to mention your KSL voucher.
KSL's public inspection files, including the Children's Television Programming Reports and the DTV Quarterly Activity Station Report, are available for viewing during regular office hours at the KSL Broadcast House.
© 2013 ksl.com | KSL Broadcasting Salt Lake City UT | Site hosted & managed by Deseret Digital Media - a Deseret Media Company v22