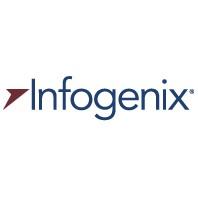 Utah Web Designer and Developer
Infogenix
Orem, UT | Posted Jun 21, 2016
Job Description
Do you know how to take a webpage from a vague concept to a vibrant reality? Infogenix is seeking a talented and experienced web designer and developer to join our Design Team in creating professional web pages. Previous experience is necessary; a portfolio is required with your application. Infogenix is a web development company based in Orem, Utah. Our work environment is relaxed and open, with constant collaboration between departments. The multi-talented will be at home here, as we encourage our employees to branch out into multiple areas of expertise. Compensation will be between [$$] and [$$$$] based on experience and skill, in addition to health benefits.
Responsibilities
• Create functional web page designs and finished pages for clients from a wide range of industries. • Design pages which are pleasing, engaging, functional, and meet the client's goals. • Follow instructions from clients and Project Managers. • Assist in updating client sites.
Qualifications
• A strong background in design (2 years of experience minimum) • Proficiency in Adobe Suite (Photoshop, Illustrator, InDesign) • Excellent skills in layout, color theory, and typography • Familiarity with recent trends and innovations in web design • Proficiency with HTML, CSS, and standard web practices • Ability to follow instructions accurately and complete tasks in a timely manner Applicants who proceed to the interview stage will be administered a timed coding test.
Additional Information
Please be sure you include your portfolio when you send in your resume. You may send an email directly to jobs@infogenix.com.