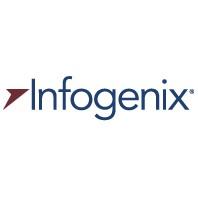 Utah Web Designer and Developer
Infogenix
Orem, UT | Posted Apr 19, 2016
Job Description
Infogenix is a web development company based in Orem, Utah. We are seeking a talented and experienced web designer to join our Design Team. Graphic design skills are handy, but our projects are web-based; an understanding of how your design will perform on the internet is necessary. Previous experience is required, but having a degree is not. We'll work with you if your portfolio shows promise. Compensation is negotiable.
Responsibilities
Our designers create functional web page designs for clients coming from a wide range of industries. You will be given descriptions, images, instructions from the client themselves, or via a Project Manager. From this information, you will create a page that is aesthetically pleasing and engaging for the target audience, and one that will meet the goals and necessary functions of the site for the client.
Qualifications
-strong background in design (2 years of experience; degree not required.) -proficiency in Adobe Suite (Photoshop, Illustrator, Indesign) -excellent skills in layout, color theory, and typography -familiarity with HTML, CSS, and standard web practices -ability to follow instructions accurately and complete tasks in a timely manner
Additional Information
Please be sure you include your portfolio when you send in your resume. You may send an email directly to jobs@infogenix.com.