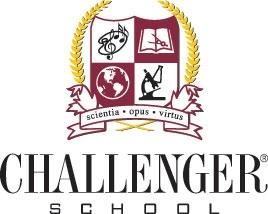 Preschool, Elementary and Middle School Teachers in Training ($14/hr)
Sandy, UT | Posted Aug 26, 2016
Job Description
Challenger School is seeking an exceptionally intelligent individuals to develop into preschool, elementary and middle school teachers. All Challenger teachers begin in our paid, ongoing teacher-training program. This is an excellent opportunity to gain experience with our teaching methods and curriculum before managing a classroom of your own. This is a full-time position. Benefits include health insurance, a 401(k) retirement plan, and significant Challenger student tuition discounts for children or grandchildren.
Responsibilities
OUR MISSION is to prepare children to become self-reliant, productive individuals; to teach them to think, speak, and write with clarity, precision, and independence; to lead them to recognize and value their individuality and unalienable rights; and to inspire them to embrace challenge and find joy and self-worth through achievement.
Qualifications
A degree in education is not necessary to apply. If you would like to teach children to think for themselves and inspire them with a lifelong love of learning and achievement, we encourage you to apply.
Additional Information
To apply, submit your cover letter, resume, AND an essay discussing your view of America to hr@challengerschool.com.Challenger School is an equal opportunity employer.