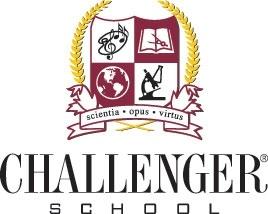 Extended Care Class Teachers
Salt Lake City Area, UT | Posted Jun 07, 2016
Job Description
Seeking exceptional individuals to be Extended Class Teachers at its Salt Lake Campus and Traverse Mtn. (Lehi) Campues.
Responsibilities
Extended class teachers assist students with homework, organize and participate in outside games and activities, prepare art and craft activities, and are responsible for the care and safety of students.Lunchroom attendants maintain discipline and ensure safety of kindergarten through eighth grade students while they are in the lunchroom and on the playground during their daily lunch period.Part-time and full-time positions are available.
Qualifications
You need not have teaching experience. If you would like to support Challenger School's mission, we encourage you to apply.OUR MISSION is to prepare children to become self-reliant, productive individuals; to teach them to think, speak, and write with clarity, precision, and independence; to lead them to recognize and value their individuality and unalienable rights; and to inspire them to embrace challenge and find joy and self-worth through achievement.www.ChallengerSchool.com
Additional Information
To apply, submit your cover letter, resume, AND a brief essay discussing your view of America to hr@challengerschool.com.Challenger School is an equal opportunity employer.