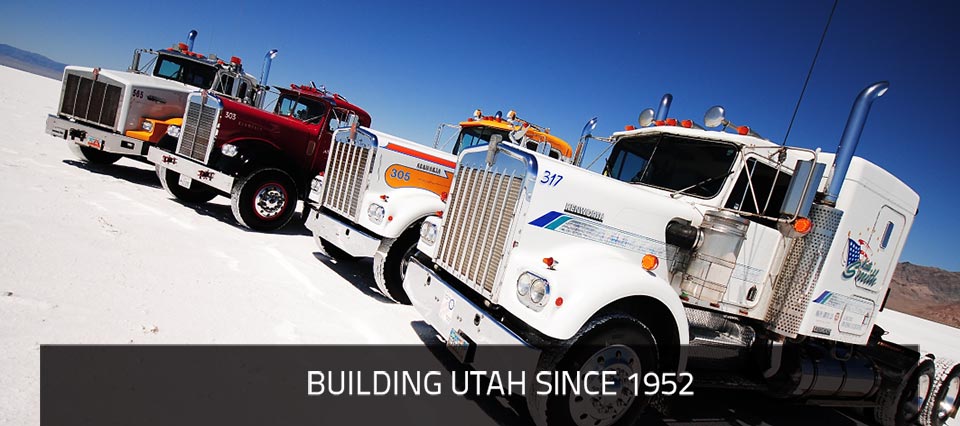 Truck Driver - Class A CDL - Construction w/ work in January and Feb.
Ralph Smith Compnay
Bountiful, UT | Posted Oct 13, 2015
Job Description
Class A CDL work available for experienced truck drivers. We are looking for good employees who are punctual, reliable, and safe with equipment. Safety is our number one goal. Pay $14-$18 DOE. Over-time pay. We pay every Friday. Majority of work: Side-dumps, dump-trucks, belly-dumps, end-dumps along the Wasatch Front. Some flat-bed work is available in the western US. Health Insurance - Select Health after 8 weeks of full-time work. 401k Drug Free Workplace. www.ralphsmithco.com Call or text Kate with any questions 801-633-2184
Relocation costs may be covered.
Requirements
Class A CDL w/ endorsements Drug Free Good driving record Experience in the dirt or on the road Good Attitude
Qualifications
Class A CDL
Additional Information
Looking for experienced truck drivers. Class A CDL for 1-2 years min preferred. Clean MVR. Shifts available in January -Feb in Soda Springs Idaho. To apply: Call or text Kate 801-633-2184 to take a test drive. Come to 847 West 500 South West Bountiful Utah for test drive. (Come in the South doors of the old house) Complete an application - get one in our office or print one from www.ralphsmithco.com Bring an MVR - if we order one it can take a day or two. Must have a close to perfect MVR (no DUI's or reckless driving) Pass a Pre-employment DOT drug test We are hoping to work until the snow hits with the possibility of more work in January.