Ed Yeates Reporting
Maliyah and Kendra Herrin, they captured the hearts of thousands of people in 2006, while they were still conjoined, and again after they became two individual girls following a 26 hour separation surgery here in Salt Lake. The story is number seven on our list of the top ten.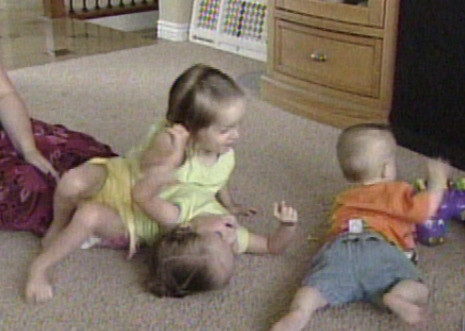 Pleasant surprises -- that's been the backdrop for Maliyah and Kendra since birth. Even while joined at the pelvis, they were two separate, delightful personalities. They romped and played in their own way, anticipating what the other wanted then moving as one.
Errin and Jake loved the girls just the way they were, but knew separation was inevitable.
Errin Herrin, Twins' Mother: "I never felt the peace that I did the day we decided that it was the right thing to do."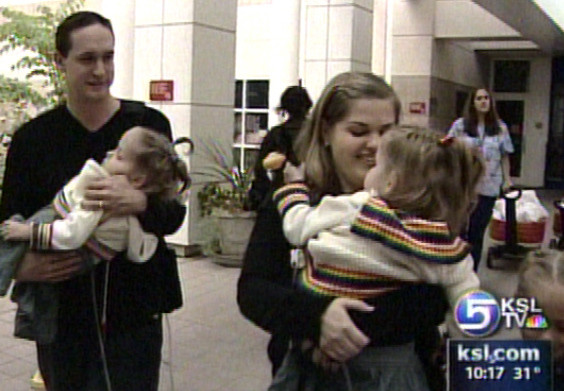 So it happened. On a clear August night, a member of the surgical team walked into a room at Primary Children's Hospital, where the family had gathered, and made the announcement.
After 16 hours, the surgical team had separated the twins, then finished closing the wounds ten hours later. The girls began to mend. It was their rebirth.
Six weeks later, Errin and Jake left Primary with their daughters in hand, taking them home to sleep in their own separate beds.
Jake Herrin, Twins' Father: "We can't believe it's here already. We've been dreaming about this day for a very long time."
Celebrations at the hospital, celebrations at home, celebrations even now as the girls reach every milestone.
"This experience has brought us closer as family and stronger as people."
"Kendra and Maliyah have shown us what life should be all about."
As the portrait unfolds, Maliyah is learning how to use her first crutches. Kendra's separation wound is healing nicely. In fact, Maliyah's separation wound is healing so well, she'll likely get her kidney transplant in a couple of months.
Though the twins continue experimenting with their new found independence, they're still very much one with each other.
Related Links