SALT LAKE CITY — The complexity of Utah's air quality challenges and how best to combat them in cost-effective and scientifically grounded ways was central to Wednesday discussions at the Utah Air and Energy Symposium.
In its second year and hosted by the Governor's Office of Energy Development, the daylong event draws a potpourri of participants that include industry representatives, Utah lawmakers, the governor, clean energy advocates and environmental groups.
The forum, while intended to shine a light on the nexus between air quality and energy development, also serves as a sneak peek at possible bills percolating for the upcoming 45-day session of the Utah Legislature.
Rep. Stephen Handy, R-Layton, a Wednesday panelist, has repeatedly targeted funding to replace dirty diesel school buses but has been unable to garner momentum among his colleagues.
However, Handy told the Deseret News he is optimistic he will be able to secure money to go after some of the worst polluting school buses by snagging part of the settlement Utah expects to come from Volkswagen's flagrant violation of diesel emissions.
Utah will receive $32.4 million as part of a $2.7 billion mitigation fund the automobile manufacture agreed to pay into as part of a court-ordered settlement.
Advocates also pressed Handy and the Governor's Office on Management and Budget to loosen the purse strings for more air quality monitors, particularly in the oil- and gas-producing region of Uintah and Duchesne counties, which suffer from high ozone levels in the winter.
Jon Goldstein with the Environmental Defense Fund said not all regulations have to prove overly costly, or draw the ire of industry, if they produce measurable results that also reduce inefficiencies.
Goldstein's group worked with Colorado's largest oil and gas producers and state regulators to implement new rules on methane that resulted in a 75 percent reduction in methane leaks and "no industry complaints," he said.
"If there are real-world examples we can look at from other states that have done things," Goldstein said, "… then it is not just a hypothetical."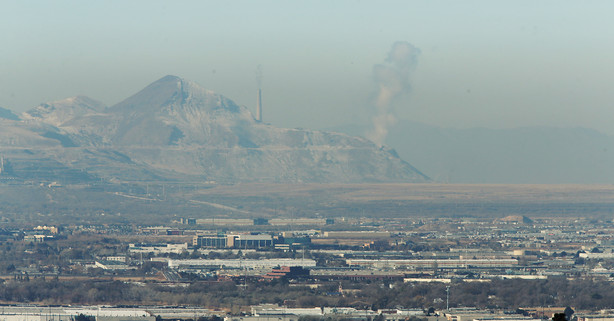 The Utah Department of Environmental Quality is in the midst of a study with producers in the Uinta Basin documenting tanks that have leaks and mapping the extent of the releases.
Bryce Bird, the department's director of the Division of Air Quality, recently briefed lawmakers on the breadth of the study, which is designed to compile scientific data and determine potential reductions.
Regulations, while they may be met with resistance, often drive innovation among industries faced with curtailing emissions, Goldstein said.
"When we put our minds to it, we can do amazing things," he said. "Industry can hitch up its pants and do a really good job of tightening up operations. Pollution, when you think about it, is really just economic inefficiency."
Steve Branoff, with global environmental consulting firm Ramboll Environ, said industry often struggles with new regulations because no one is quite sure what the costs will end up being until they are put into play.
While regulations of decades ago may have proved less expensive than industry feared, each layer of new rules tackles a problem that is more narrowly constrained but more complex.
"What we have seen over time is the low-hanging fruit as to how you address some of these problems is gone," Branoff said. "We have done some of the simpler things. What we actually have now is a very complicated network of problems that we need to address, as well as a complex network of sources."
Photos

0 Pending Comments
Sorry, we are not accepting new comments on this story, but if you have more to contribute please email
newstip@ksl.com
Showing of 15 comments
Sorry, we are not accepting new comments on this story, but if you have more to contribute please email
newstip@ksl.com