Police: 4-year-old's leg severed after she slips off riding lawnmower
August 1, 2016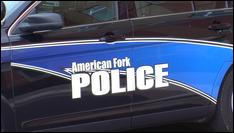 AMERICAN FORK — A 4-year-old girl lost her foot and part of her leg in an accident early Monday afternoon, police said.
The girl was riding on a riding lawnmower with her grandmother at the time of the accident, according to Lt. Sam Liddiard of the American Fork Police Department. He said the accident occurred around 1 p.m. at a neighbor's home near 1290 N. 320 West in American Fork.
"This little girl's grandmother was mowing the lawn with a riding lawnmower and had the 4-year-old on the riding lawnmower with her — giving her a ride to mow the lawn — and the 4-year-old slipped off and got her foot stuck underneath the lawn mower," he said. "It has completely severed her foot off of her leg."
The girl's leg will be amputated from the knee down, according to Liddiard. He said she sustained deep lacerations on the back of her leg, in addition to losing her foot.
"It was a very, very tragic accident," Liddiard said. "The grandmother is beside herself."
The girl was transported to American Fork Hospital by ground ambulance, where doctors are working to stabilize her condition, according to Liddiard. He said she will likely be transported to Primary Children's Hospital with the severed leg, according to Liddiard.
More information will be added as it becomes available.
Contributing: Pat Reavy
---
Contact the author at ncrofts@ksl.com or find her on Twitter.