Police search for man who assaulted woman at laundry facility
March 16, 2015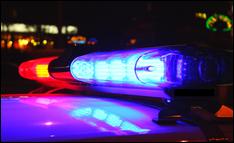 PROVO — Provo police are asking the public's help to find a man who assaulted a woman outside a laundry facility.
The woman told police a man grabbed her from behind and ripped open her shirt outside a laundry room at the Boulder's Apartments near 750 South and 650 West.
It happened around 9 p.m. Sunday.
The woman told police the man said romantic things to her but she did not recognize his voice.
She eventually ran to her apartment and called for help.
Police don't have a suspect description but ask anyone who saw anything suspicious in the area Sunday night to contact them.