MIDWAY — On September 6, 321 runners began the Wasatch Front 100 Mile Endurance Run, that traverses the heart of the central Wasatch Mountains.
Deemed the "grandfather" of ultra distance races, the Wasatch 100 has been regarded as the toughest 100-miler in the country. And with the slogan, "One Hundred Miles of Heaven and Hell," it is no wonder that of the 321 runners, 240 completed the race.
"This year, the Wasatch 100 was definitely more Heaven than it was Hell," said finisher Scott Wesemann.
After having run the race the past three years, Wesemann knew all too well the lows experienced over the course of 100 miles, and he knew just what would make this year's journey better — running with a friend.
When training partner Matt Williams was accepted into the race, the two friends decided to run together.
"Running 100 miles start to finish with another runner is really rare," Wesemann said. "There are so many things that can happen. There the lows you experience, both mentally and physically, but we decided to try it, and see how it went."
The race went better than expected, with both describing the 100 mile distance as enjoyable. Wesemann even used the word, "party" when speaking about running during the night, which is regarded by many to be the most difficult part of the race.
"We picked up pacers, Craig Lloyd and Jennilyn Eaton at Lambs Canyon (about 47 miles in)," Wesemann said. "Matt and I were sleep deprived, and had already experienced our share of lows. Having friends to smile and laugh with us during this time, that is normally miserable, made it one of the highlights of my race. It was a party."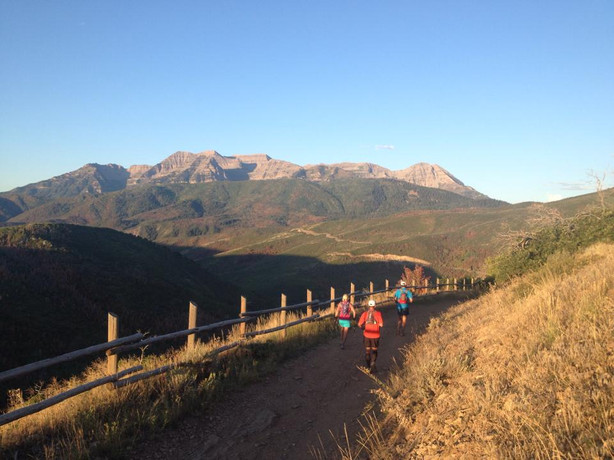 Williams also spoke of the important role friends and community played in completing the race, citing one such friend, Matt Van Horn, who set up a living room, equipped with a La-Z-Boy recliner, bookcase and rug, just above Bountiful.
"As we climbed up the steep mountain toward the Bountiful 'B,' there was Matt, sitting in his recliner. It just made my day."
Van Horn, who would have normally run the race but was out due to an injury, made other appearances throughout the race dressed as a hobo and beach bum.
"It became a 'Where's Matt' race," Williams said. "It was really neat, and kept our spirits up."
Pacers and characters aside, for the majority of the race, the two friends encouraged each other to carry on.
"There were times when I wanted to stop, but having Matt there to rely on, and who was also relying on me, helped me to continue on. It was one of the best experiences of my life." Wesemann said.
Likewise, Williams had this to say, "It was a great race, made even better by a good friend. For me ultrarunning isn't about running, it's about the community."
After 28 hours, 29 minutes and 12 seconds, the two friends crossed the finish line at Soldier Hollow with hands raised above their heads in triumph.
When asked if they would do it again, both responded in the positive.
---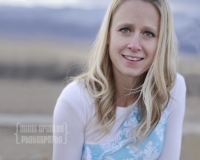 About the Author: Arianne Brown
Arianne is a mother of 6, and lover of all things, even the common house fly. Her down time is spent running the mountain trails of the Wasatch Mountains and beyond. Contact her at ariannebrown1@gmail.com or search her Facebook page, "A Mother's Write."
Photos
Related Links
Related Stories
0 Pending Comments
Sorry, we are not accepting new comments on this story, but if you have more to contribute please email
newstip@ksl.com
Showing of 8 comments
Sorry, we are not accepting new comments on this story, but if you have more to contribute please email
newstip@ksl.com