Recent Stories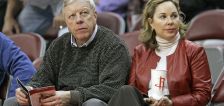 Julie Bykowicz and Thomas Beaumont, Associated Press | Posted
Jul 29th - 3:40pm
A dozen million-dollar contributors account for at least 10 percent of Jeb Bush's record-setting presidential fundraising haul.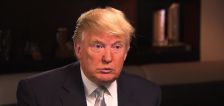 Jeremy Diamond CNN | Posted
Jul 29th - 1:07am
Donald Trump had an "absolute meltdown" when a lawyer requested a break from a 2011 deposition to pump breast milk.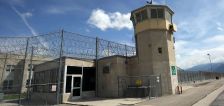 Lisa Riley Roche | Posted
Jul 28th - 8:48pm
Gov. Gary Herbert took a four-hour tour of the Utah State Prison on Tuesday to see firsthand the pluses and minuses of rebuilding on the Draper site rather than relocating the 4,000-bed facility.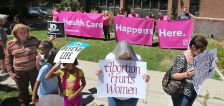 
Daphne Chen | Posted
Jul 28th - 8:01pm
Protesters carrying signs against abortion gathered outside a Planned Parenthood Association of Utah office Tuesday afternoon to call on government officials to strip funding from the reproductive health organization.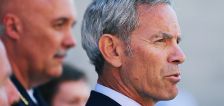 
Marjorie Cortez | Posted
Jul 28th - 7:33pm
People who buy drugs or sell drugs in the Depot District "will go to jail" under a new initiative announced Tuesday by Salt Lake City Mayor Ralph Becker and interim Police Chief Mike Brown.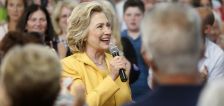 Lisa Lerer and Ken Thomas, Associated Press | Posted
Jul 28th - 5:30pm
Hillary Rodham Clinton dodged questions Tuesday about her positions on trade and the Keystone XL pipeline, telling a New Hampshire voter that if the future of the project opposed by environmentalists remains "undecided when I become president, I will answer your question." The Associated Press | Posted
Jul 29th - 4:31pm
New Jersey Gov. Chris Christie's presidential campaign has asked the Federal Election Commission for a 45-day extension to file his financial disclosure report. But his campaign says he still intends to file it in time to make the first GOP presidential primary debate on August 6. Julie Bykowicz, Associated Press | Posted
Jul 29th - 3:11pm
The Republican presidential contest has grown to 17 candidates with Wednesday's entry of Jim Gilmore. The Associated Press | Posted
Jul 28th - 9:40pm
A top GOP fundraiser suggested Tuesday that U.S. Sen. Mark Kirk should abandon his quest for re-election, saying the Illinois Republican would likely lose, but then he quickly backtracked. Jill Colvin, Associated Press | Posted
Jul 28th - 8:41pm
An attorney for Republican presidential contender Donald Trump apologized Tuesday for making the incorrect assertion that "by the very definition, you can't rape your spouse." The Associated Press | Posted
Jul 28th - 8:41pm
Jeb Bush says he'll be in Iowa regularly in the coming months as he seeks the Republican presidential nomination.