Humble and polished, Jimmer Fredette is also the most sought-after college basketball player in the nation. He's the runaway leader in ESPN's poll for "National Player of the Year."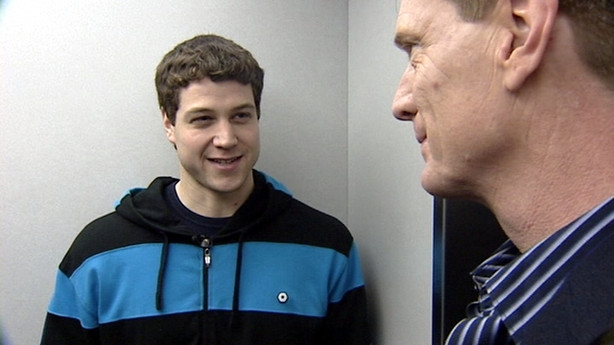 The Upstate New Yorker also brought unexpected hype and celebrity to BYU and Provo. "Jimmer-mania," "Jim-sanity" -- call it what you want, but it's all his fault.
Tom Kirkland sat down with Jimmer for a rare interview with the nation's leading scorer.
"You know it's great," Fredette commented. "I'm glad there is so much support around the community. Everywhere I go I get asked for pictures and autographs and different things like that. So it's been fun.
"It's a cool experience but I didn't expect it to get this big, you know, especially across the nation. It's been a fun thing for people to say my name and to make it into their own word and actions and all these different things."
Coming up:
After deciding last summer to stay with BYU for his senior year, Fredette's potential in the NBA has never been better, with a nation ready to watch "The Jimmer."
"I knew I could get to this level," Fredette said, "I just didn't know the media would be so crazy and people would be loving it this much. And being on ESPN all the time and have all this different stuff, it's a fun experience but I never expected it to be this big."
"It can get overwhelming if you let it but you just kind of have to make time and put things aside and be able to have time for everything," continued Fredette, "have time for media, have time for practice, have time to yourself and try to get away from everything every once in a while so that it doesn't get too overwhelming."
With all the hype from the national media, praising his style-of-play, Jimmer still finds time to put it all behind him and focus on things other than basketball.
"I just hang out with my girlfriend a lot and I think she does a good job of just keeping my mind off of things and kind of just hanging out and relaxing and whatever we do I think that's a good place," Fredette said. "We don't really talk about basketball so that's good."
With so many of his teammates married, Tom asked if there were wedding bells in the future.
"You know, someday I'll be in their position. Be getting married..."
"Soon?" Tom asked.
"I don't know," Fredette replied. "We'll see. We'll see when it's going to be, but I'll be in that position one day."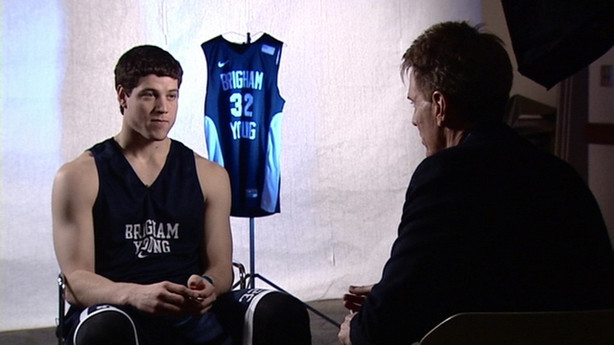 Asked what his girlfriend does to bring him down to earth, Jimmer relied:
"She tells me I'm not too cool and that I'm not as cool as everyone thinks I am. She's the cool one of the relationship. So she does a good job of letting me know that."
Tom continues with Jimmer Fredette on SportsBeat Sunday, where Fredette discusses his successful season with the Cougars and his expectations for the future.
Story written by Josh Furlong with contributions from Tom Kirkland.
Related Stories
0 Pending Comments
Sorry, we are not accepting new comments on this story, but if you have more to contribute please email
newstip@ksl.com
Showing of 0 comments