OREM -- Teachers are among the most influential people in our community. Whether they teach school, piano, or dance, they have the power to make a difference in the lives of children.
This week we gave a KSL High 5 to a teacher from Orem who has impacted hundreds through ballet.
Becky Wiser is affectionately known in her community as "Mrs. B." She taught ballet out of her basement for several years. Because of multiple sclerosis, she can't teach like she used to, but that hasn't stopped her from contributing to the community.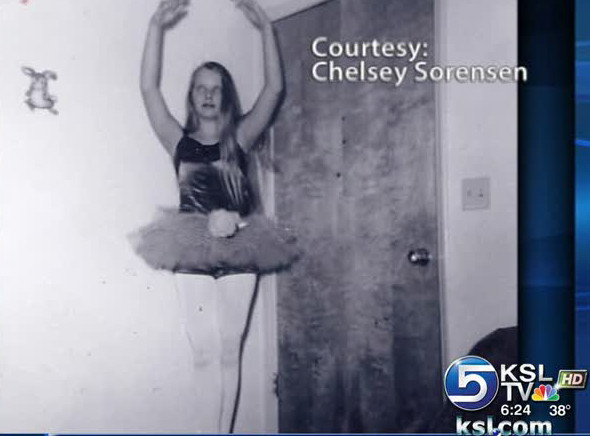 Chelsey Sorensen nominated her mother for the High 5. She said, "My mom has been such an inspiration to me as a mom. She surprises me every day. We have a whole group here she's inspired."
Chelsey said she's learned from her mom to keep moving forward, no matter what. Chelsey told Becky, "You helped so many students, and despite your own challenges you continue to give back to your community and do it with a smile on your face."
We asked Becky how she keeps a positive attitude. "I could either stay home and climb the walls and stare at the walls," she answered, "or I could do something fun and have fun with the people. So I would rather do that."
"I just try to stand up after I fall down," she added. "I mean, I could just be sad and cry or I could be happy. So I'm happy."
If you'd like to nominate someone for a High 5, CLICK HERE. This month we're especially looking for people in our community who have helped spread smiles but may be in need of a new one. One lucky person will get up to $10,000 worth of dental work from Stonehaven Dental.
E-mail: bwalker@ksl.com
Related Links