SALT LAKE CITY -- Family and friends are mourning the loss of three men killed in a plane crash in Idaho. On the plane were a father and his two sons. The men left for a weekend fishing trip but never returned home.
Jed Mingo, 33, from Salt Lake City, was piloting the plane when it went down just over the Oregon border in Homedale, Idaho. He, his brother Jordan, 26, from Lehi, and their father, Ron, 54, from Hazelton, Idaho, left Friday on a fishing trip to Washington State. Family members reported them missing when they didn't return as expected on Sunday.
Jed Mingo's girlfriend, Kirsten Montague, believes the plane may have crashed when he tried to turn it around to avoid bad weather.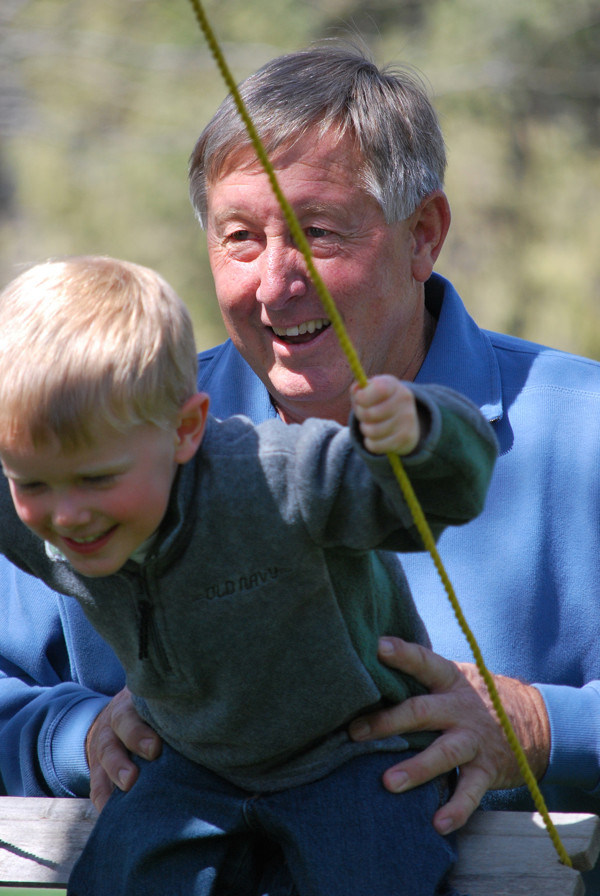 Late Monday, crews with the Civil Air Patrol discovered the wreckage of Mingo's four-seater, single-engine Navion in a very remote area, accessible only by ATV. Montague says the bodies were found around 12 hours after the search began, but because of the remote area could not be recovered until Tuesday.
Montague describes Jed Mingo as a laid-back guy who had no enemies.
"He always joked, if he could die in his plane, that would be the way to go," she remembered.
Montague says Mingo started flying about 10 years ago and bought the plane from his grandfather four years ago.
She said flying was his passion. "The happiest he's ever been is when he's in his plane. I showed him a picture of him in his plane, and he's laughing, and he said, that is the picture of true happiness right there."
She added that flying wasn't his only passion. She said, "He's an incredible, highly accomplished snowboarder and wakeboarder, loved the outdoors.
"He put himself through school at BYU, finished in business management. He had started an owner-operator trucking business when he was 24, and he's been doing it ever since," she said.
Montague says she and Jed Mingo planned to be married.
Jordan Mingo leaves behind his wife, Shelly, and three young children -- the youngest a 3-month-old baby. He worked as a project manager and estimator for M&R Construction.
Ron Mingo had six children and more than a dozen grandchildren.
The family released a statement, remembering each man who died.
The statement says, in part, "Ron Mingo was a loving husband, father, and grandfather. He was totally committed to his family and worked hard to provide for them. He was a dedicated worker who cherished time with his grandchildren.
"Jed Mingo loved life and lived it to the fullest and was always a favorite uncle. He would do anything at a moment's notice to support his parents, brother, and sisters.
"Jordan Mingo was an amazing young father, caring and compassionate who loved his family more than anything." [CLICK HERE TO READ THE ENTIRE FAMILY STATEMENT]
------
Story compiled with contributions from Becky Bruce and Sandra Yi.
Photos