If you live in an apartment and think the only place you can get fresh produce is from the grocery store, think again! A new gardening business in Salt Lake City says no matter where you live, you can grow some sort of produce to enjoy. The concept is called urban gardening.
Joel Acevedo rents an apartment with a balcony. He doesn't own any land, but he's learning how to grow a vegetable garden. He said, "I've really wanted to do it for a long while."
He hired Mike Lewis, with D & L Urban Farms. "What our vision is, we want everyone to grow their own food, or at least something they can eat," Mike said.
Mike custom made a little garden for Joel and planted it with his favorite foods including garlic, oregano and different types of lettuces.
"I think it's important to learn to grow your own crops and not be dependent on markets and somebody else growing your own food," Joel said.
"The typical American meal travels 1,500 miles to get to your dinner plate," Mike said. "That's a lot of transportation, gas, emissions in the air."
But soon Joel will only have to go a few feet for peas, peppers and tomatoes. "I didn't know I could do tomatoes. I thought very small plants."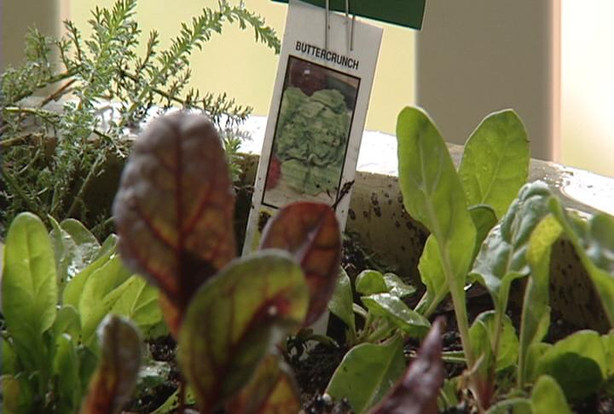 It cost Joel about $700 for the garden, including pots, plants and instruction on how to care for everything. But in the long run, Joel is hoping it will save him money.
According to an online survey by Mother Earth News, the most popular crop for our region are bulb onion and cherry tomatoes.
E-mail: abutterfield@ksl.com