It's Speed Week again at the Bonneville Salt Flats. The drivers have experienced a lot of speed and a lot of accidents as well. Five drivers have crashed in the past two days.
Hundreds of drivers from all over the world enter the race every year. And they do so knowing that there's always a chance of crashing. But that doesn't stop them from pushing it to the limit.
Pushing 300 miles an hour is not for the faint of heart, but for nearly 500 drivers, it's what they live for.
Racer Gail Phillips said, "I can't believe it either. I stepped out of the car myself and my exit speed was 242 miles per hour."
Phillips has raced since 1995, but yesterday she was in a new car. Everything was fine until she got to the end of the track.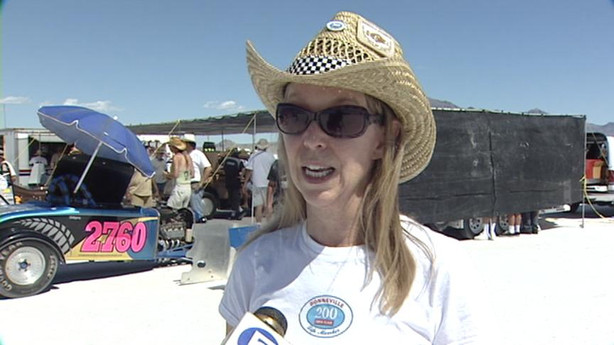 "The car rolled on its side. I was aware of it rolling on its side, thinking this isn't too bad. It feels a little like I'm on a sled. Then everything went topsy-turvy, and other people have said it flipped up in the air," she said.
Phillips' was just one of five incidents in the past two days at Speed Week. Like the rest of the drivers, Phillips made it out with just bumps and bruises.
"It was scary in the sense you don't know what's going to happen next, but at the moment it's like, everything's OK. I'm all right. That kept running through my head. But it was very fast. It's like, we're talking split-second fast," she said.
So how are the drivers able to walk away?
Russ Eyres of Bonneville Nationals Inc. said, "We have lots of safety committees. We require lots of safety responses built into the car. We have a technical committee that goes through this area over here, which is our inspection area, that rigorously inspects all the cars. Any time one attempts to go the speeds these cars are going, handling and control and conditions are always marginal because everybody's going absolutely as fast as they can. That's what we're here for."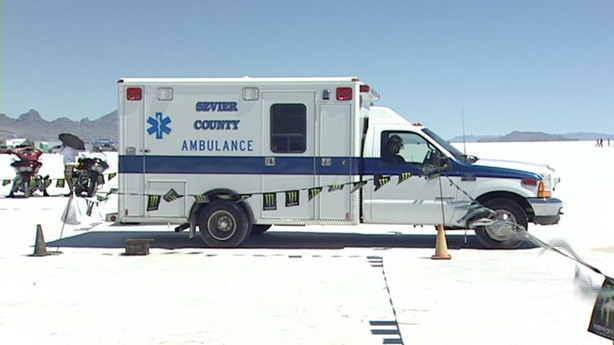 Some of the drivers were transported to the hospital as a precaution. Phillips drove herself into Salt Lake to get checked out. Today, she says she just has a headache.
"Really I'm just mad I didn't make it to the Bonneville 220 Mile an Hour Banquet last night. I'd rather have been there than at the emergency room," she said.
Organizers are prepared for these types of accidents. They have two ambulances and two fire safety crews on standby.
E-mail: ngonzales @ksl.com