Ed Yeates Reporting
The surigical team that will separate Utah conjoined twins, Kendra and Maliyah Herrin, gathered for hours this afternoon, planning in detail how it will happen.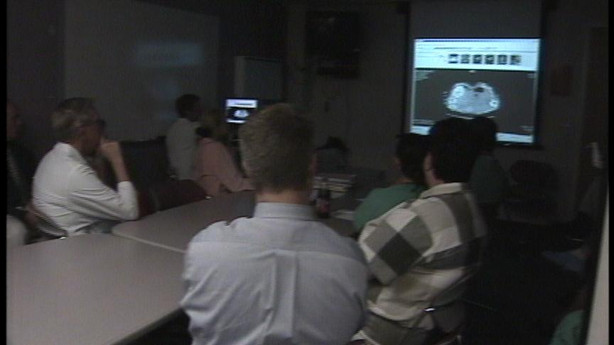 Next Monday, in the early morning hours, that surgical team will begin what is expected to be an hours operation at Primary Childrens Hospital. This was a critical meeting today, outlining everything in detail and what's expected from each member of the team.
CT scans, x-rays, ultrasounds, blood tests, and more. For the most part, every conceivable picture now outlines what the twins share and what they don't. Kendra and Maliyah are basically two separate girls from the waist up, and one from the waist down. Though they share a pelvis, a fused liver and a single kidney, everybody remains optimistic both will come through this.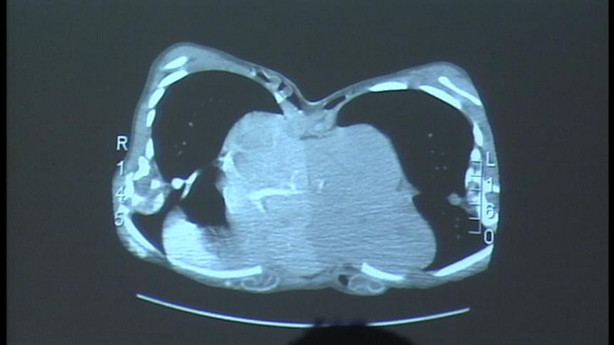 While the liver can be split, only one girl will get the kidney. The other will need a transplant, which could place her at greater risk for complications. Surgeons will rebuild the abdominal cavities on both girls by using residual muscle pulled from the legs and a synthetic tissue called Aladerm.
The girls also share the large intestine, which surgeons hope can be split, giving half to one girl and half to the other.
For the past five weeks, temporarily implanted skin expanders have been stretching Kendra and Maliyah's skin, so there's enough to cover the open areas.
Jake and Erin, the girls' parents, are anxious about turning their daughters over to the team next Monday.
Erin Herrin, Mom: "It doesn't matter how many times you go through that in your head, the day of, I know it's going to be difficult."
Jake Herrin, Dad: "We're confident in the surgeons and that they'll do a good job. And we're looking forward to getting through this just as fast as possible."
Again, when we interviewed Erin and Jake several weeks ago, they said they were confident and especially at peace with their decision to have the twins separated.