SALT LAKE CITY -- For many kids, summer is a time to play and be active. That's exactly what it will be like for a Utah boy who has spent his life without legs.
Twelve-year-old Hunter Woodhall was born without a calf bone in his left leg, and his right ankle was fused at the joint. So when he was about a year old, his parents brought him to Shriners Hospital in Salt Lake City where doctors amputated both his legs.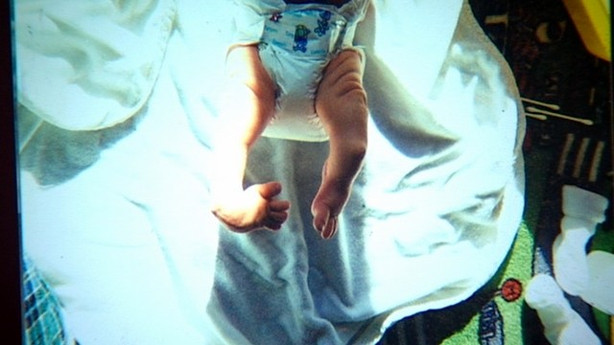 That's really when he started to move.
Today, Hunter has two sets of special prosthetics, one for everyday use and the other for sports. He's a bit of a sports fanatic.
"I like to play football and basketball. Those are my two favorite sports," he said. "I run in 5K's pretty often. I'm going to be running in the Summer Olympics, Summer Games."
Hunter's doctor Peter Springs says children seem to have the advantage when dealing with losing arms or legs as opposed to adults.
"He's sort of unique in the sense that he's missing both of his legs and yet at the same time, he's super athletic," he said. "Adults they have to cope with what they're missing. With a kid, you give 'em something really young, and they'll pull a stand like any other kid. They'll start cruising around sofas and coffee tables, running or walking, all those sorts of things naturally. And they'll just do whatever they can with what they're given."
It's a life lesson Hunter's mom Barb Woodhall tries to teach her son.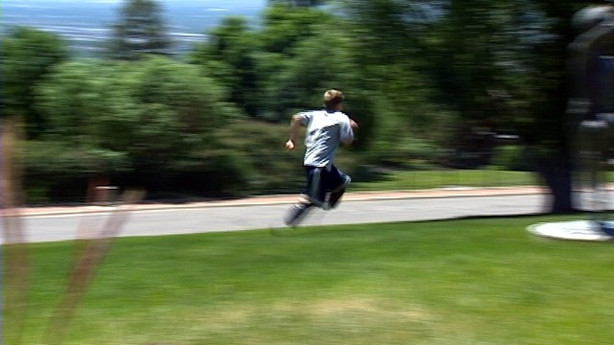 "With any disability that anyone has, I think 90 percent of that is attitude," she said. "We've never treated him as a handicapped person. We've just treated him as a normal kid."
Hunter is realistic about his limitations, but he maintains a great attitude about his challenges.
"I can't do some things, like I can't jump as high as a lot of kids and I can't wiggle my toes," he said. "It can be a struggle sometimes but at other times it can be really fun and enjoyable."
At Shriners Hospital in Salt Lake City, an average of 200 prosthetics and 3,200 orthotics devices are fitted for children each year. That's about 11 repairs per month for kids like Hunter.
Shriners and the Salt Lake City Police Department are teaming Saturday, June 25, to hold a free screening clinic to identify other kids like Hunter who have lost their limbs and may be good candidates for prosthetics. The clinic will be held at at Pioneer Precinct, 1040 W. 700 South in Salt Lake City from 10 a.m. to 3 p.m.
Email: niyamba@ksl.com
Photos
Related Links
0 Pending Comments
Sorry, we are not accepting new comments on this story, but if you have more to contribute please email
newstip@ksl.com
Showing of 5 comments
Sorry, we are not accepting new comments on this story, but if you have more to contribute please email
newstip@ksl.com