KEARNS -- Prosecutors must decide whether a Kearns homeowner acted in self-defense when he shot and killed an apparent burglar in the middle of the night. Less than 24 hours later, police arrested an accomplice in the burglary who told them the same chain of events.
Friends, family shocked by Poulton's death
People who knew the accused burglar who was shot to death early Monday morning say they are stunned. Nineteen-year-old Kyle Poulton's father says he has no idea what his son was doing at that home or what went wrong.
Police say Poulton was killed as he and 18-year-old Derek Sego tried to break into the home near 5600 South and 5100 West. Lt. Don Hutson of the Unified Police Department says the homeowner was unaware of another burglar, but investigators were able to track Sego down after talking with acquaintances of the young men.
Pam Marrs, who manages the Sconecutter restaurant in Kearns where Poulton worked, says he was well-liked.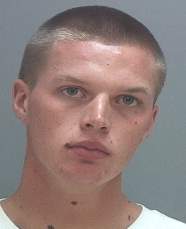 18-year-old Derek Sego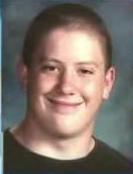 19-year-old Kyle Poulton

"It's unbelievable to me to even think he would break into a home," she said.

Marrs says Poulton was supposed to be at work Monday night.

"He worked a lot with me," she said. "He was a really good worker, did everything I told him. So, I don't know, it's just sad."

Poulton's father says his son was the youngest of four children, had a job and was considering joining the military. He says the family can't understand what he was doing.

Several people gathered for a small candlelight vigil late Monday night. Some of them had known Poulton since grade school and said they never believed he would do anything like this.

"That's not the Kyle that I know," said Elese Tschaggeni. "That's not who I grew up with."

Police: Attempted break-in led to shooting

Around 3 a.m., police say the Kearns homeowner heard noise and saw a person trying to break in the rear glass door. Earlier, a mysterious ring of the doorbell had awakened the family. The homeowner told police at that time, he went outside to look around; so when he later heard the noise out back, fearing an intruder, he armed himself with a handgun.

"He fired one round through the glass," Hutson said. "The person ran away, and he immediately called 911."

Police found Poulton dead in the street.

After further investigation, police arrested Sego on burglary charges and obstruction of justice. Police say Sego admitted he was trying to break into a window when Poulton was shot, and he ran.

Neighbors defended the homeowner.

"What do you do when someone is trying to break into your house?" asked Jason Dickinson.

Natalia Neaniffe said the homeowner had two young children in the home.

"Sometimes you do whatever it takes to cover their safety," she said.

So far, Unified police say evidence and the story from the other accused burglar match the homeowner's version of events.

"This homeowner had two small children in the home," Hutson said. "Clearly, someone was attempting to break into the home, and this is something that is going to have be looked at by the district attorney's office."

Lawyer: State law will likely protect homeowner

A local attorney and author believes the homeowner will not be charged with a crime. Mitch Vilos says Utah's self-defense statute allows someone "to use deadly force to prevent the commission of a forcible felony; and burglary is a forcible felony."

The author of the book "The Self-Defense Law of all 50 States" says an intruder doesn't have to be in the home to open fire. Vilos says the burglar just has to be trying to get into the home.

But Vilos says a gun-toting homeowner shouldn't go too far. He said, "Once that force against you has ceased, you have a responsibility to stop using force."

Vilos encourages all gun owners to brush up on the law. He says Utah has one of the strongest home-defense laws in the nation

Meanwhile, Poulton's family says they are hoping to have his organs donated.

------

Story written with contributions from Jed Boal, Sam Penrod and Cleon Wall.

---
Photos