Recent stories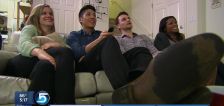 
Jenniffer Michaelson | Posted
Sep 28th - 1:06pm
You might have heard this phrase before: "sitting is the new smoking." But have you ever taken the time to realize just how much you're not moving?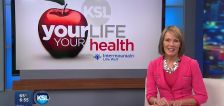 
Jenniffer Michaelson | Posted
Sep 18th - 4:03pm
Food is what brings us together, what we turn to for comfort, or for an occasional indulgence. The last thing we might think of when talking about food is addiction. But believe it or not, food can quickly become an addiction easier than you think.
Recipes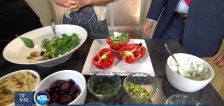 
Oct 1st - 12:21pm
A key part of healthy eating is taking advantage of all the delicious seasonal fruits and vegetables. Harmons Dietitian Sarah Kiel is making two taste-tempting recipes today; Greek Orzo Stuffed Peppers and Autumn Arugula Salad as well as sharing the health and nutritional benefits for both.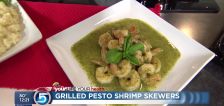 
Jenniffer Michaelson | Posted
Sep 28th - 11:00am
Take dinner up a notch. Chef Tony Marci from Smiths shares some great tips on how to pack more flavor into Risotto rice.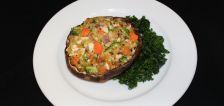 
Sep 21st - 3:19pm
Super healthy and packed with fresh ingredients. Venture outside of your comfort zone and try this stuffed portabella recipe.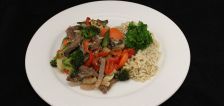 
Sep 11th - 9:52am
A quick and easy to make. Chef Greg McGovern makes a beef stir-fry that's only 400 calories.