SALT LAKE CITY — Fairytales are making a serious comeback.
It's not that they ever fell out of common interest, but pop culture is embracing these timeless stories. With popular TV series like ABC's "Once Upon a Time" and NBC's "Grimm", and hit movies like "Mirror, Mirror" and the upcoming "Snow White and the Huntsman" out June 1, "happily ever after" is all the rage.
If you are a fan of these TV shows and movies or just love a good fairytale, here are six fabulous books to read, all of which can be enjoyed by kids and adults.
"The Goose Girl" by Shannon Hale (ages 12+)

This incredibly popular novel, the first in the Bayern Series, is based on an obscure Grimm fairytale of the same name. When Princess Ani is shipped off to a neighboring country to be married, she is caught in the scheming of her fellow royals to replace her with an ambitious lady in waiting. Barely escaping with her life, Ani disguises herself as a goose girl. Will she have the courage to take back her rightful place?

This book is rich, beautiful and not to be missed.

"Beauty" by Robin McKinley (ages 12+)

Thin, awkward and outshined by her two beautiful sisters, Beauty has never understood or liked her nickname. When her father comes home from a trip and reveals the terrible promise he made to a beast in an enchanted castle, Beauty must find the courage to go to the castle, a prisoner, and face the Beast.

This re-telling of "Beauty and the Beast" is a lovely, easy read. McKinley's writing is enjoyable and the love between the most unlikely of couples is intriguing and timeless.

"Wildwood Dancing" by Juliet Marillier (ages 12+)

In a beautiful castle high in the Transylvanian woods live five daughters and their adoring father. Jena, the second eldest, spends her days exploring the forest with her constant companion, an unusual frog. What she enjoys most is every full moon she and her sisters can pass through an enchanted portal to Other Kingdom, where they dance the night away with magic creatures. When her father falls ill and must leave their home, and an unkind cousin steps in to run the castle, everything Jena loves is threatened.

This mystical book is an enjoyable read with lovely characters. It is the first book in a series.

"The Looking Glass Wars" by Frank Beddor (ages 12+, good for boys)

You know the story: a young girl falls down the rabbit hole, meets some bizarre creatures, and struggles to make her way back home. However, that is not the real story. The truth is Wonderland exists and Lewis Carroll got it all wrong.

Alyss Heart is heir to the throne of Wonderland but is forced to flee after a bloody coup by the evil Redd. Lost and alone in Victorian London, Alyss befriends an author. She tells him all about her world in hopes someone will see the story and rescue her. Instead, her story is published as the nonsensical "Alice in Wonderland" and everything is wrong. If not for the heroic search of royal bodyguard Hatter Madigan, Alyss may never have made it back to Wonderland to fight for her throne.

This fabulous retelling is full of adventure, thrill and a fantasy world that will grab readers from the very first. It is also a series.

"Peter and the Starcatchers" by Dave Barry and Ridley Pearson (ages 8+, good for boys)

Have you ever wondered how Peter Pan met Captain Hook? Well, that is what author Ridley Pearson's daughter wondered one night after bedtime reading. Inspired by her question, Ridley teamed up with Pulitzer Prize winning humor columnist Dave Barry and wrote this unforgettable book.

This fast-paced adventure is the story of orphan Peter and his mysterious new friend, Molly, as they battle bands of pirates and thieves. This prequel to "Peter Pan" is replete with magical moments, humor, and exciting adventure. It is impossible to put down. It is the first book in a series.

"Fairest" by Gail Carson Levine (ages 8+)

This book from the award-winning author of "Ella Enchanted" (another great fairytale book) is a beautiful retelling of "Snow White." In the Kingdom of Ayortha, two things are prized above all others: singing and beauty. Aza has a beautiful, mystical voice but is nowhere near a beauty. When she is asked to be the lady-in-waiting for the powerful new queen, Aza must leave the shadows of her parent's inn and face adventure, danger and discover her strength within.

Well-conceived and beautifully written, this book has a powerful message of looking past the outside to find the beauty inside.
---
Book Calendar
Millcreek Community Center Library: Hosting a lecture with "Black River Dreams" author Maximilian Werner, May 18, 6 p.m, 2266 E. Evergreen Ave., Salt Lake.
Orem Public Library: Hosting several fun family, writing and book events. Visit the website for details.
Provo City Library: Hosting several fun family and book events. Visit the website for details.
The King's English Bookshop: Hosting several book and author events. Check out the shop's website for more information.
Weller Book Works: Book launch party for "The Housekeeper's Son," by local author Christopher Loke, May 19, 6 p.m., 607 Trolley Square, Salt Lake.
---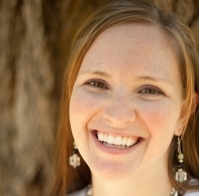 About the Author: Teri Harman
Teri Harman writes and reads from home amid the chaos of three young children. Her bi-weekly column, Book Matters, appears on ksl.com. She also contributes a monthly book club segment to Studio 5. For more book fun, visit book-matters.com
Related Links
Related Stories
0 Pending Comments
Sorry, we are not accepting new comments on this story, but if you have more to contribute please email
newstip@ksl.com
Showing of 4 comments
Sorry, we are not accepting new comments on this story, but if you have more to contribute please email
newstip@ksl.com