John Hollenhorst reporting
Controversy is heating up over a plan by Las Vegas officials to drill for water near the Utah-Nevada border.
Tomorrow and Tuesday, delegations of lawmakers from both states will travel to the area for a first-hand look. Ranchers and farmers are furious about the proposal. They say it could dry up wells and springs, damaging agriculture, wildlife and the environment.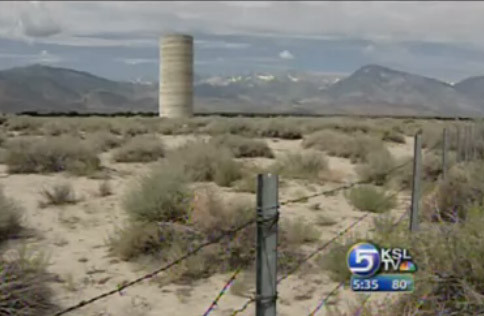 Utah officials seem to be moving toward an agreement with Nevada, but they've promised they will not agree to anything that hurt's Utah's interests.
One man meeting the lawmakers is coming from California to deliver a warning: "Don't let Las Vegas do to you... what Los Angeles did to us."
We visited his valley in California to learn about a big-city water-play that's been making people angry for nearly a century.
Ever since Las Vegas set its sights on drilling, residents along the Utah-Nevada border have been saying, "We don't want to become another Owens Valley."
That California valley is now famous, or infamous, as the place that was dried up to quench the thirst of Los Angeles.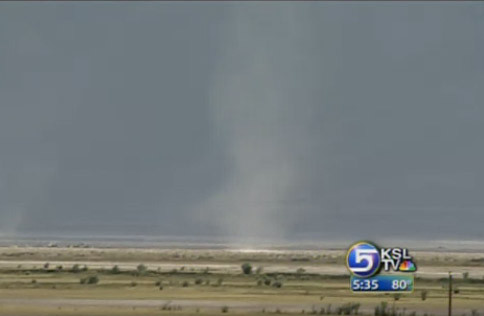 Abandoned grain silos, a vanished agricultural economy, in the upper end of Owens Valley.
In the lower end, a dust bowl. 65 miles of river went dry in the 1920's.
The entire Owens River was diverted into an aqueduct. It flows more than 200 miles across the desert to Los Angeles.
L.A. did it by purchasing water rights, drilling wells, acquiring land.
Greg James,Former Water Chief, Inyo County, Calif.: "They completely complied with the law. At the time it was the greatest good for the greatest number."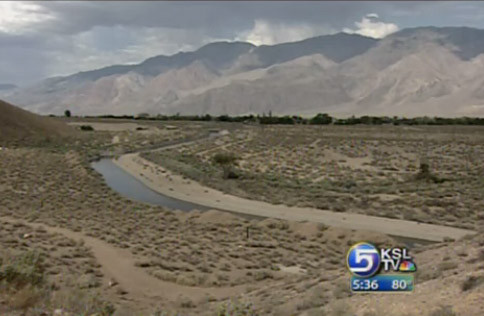 But Greg James led a 20 year court fight against Los Angeles for Inyo County. He says many ranchers sold out willingly, others only under fierce economic pressure.
Greg James,Former Water Chief, Inyo County, Calif.: "They started dynamiting the aqueduct. Los Angeles had to bring armed guards up here. It was basically a state of war for a period of time. "
Stan Matlick, Bishop Calif. Resident: "I can remember my folks say they'd wake up in the middle of the night, see a big flash and then the 'boom', and say, 'there's another well gone'. "
For holdouts like Stan Matlick's family, fiery emotion turned into bitterness, the conflict into court battles.
As its thirst grew, Los Angeles bought more land and water. Today the city owns hundreds of square miles, most of the Owens Valley.
Stan Matlick Bishop Calif. Resident: "Since 1970, they've sunk all these new wells and been pumping all this underground out of here. And that's what we're fighting right now."
The domination of land and water is now so complete, one local resident said, 'If you want to open a taco stand or bury a body, you need permission from Los Angeles'. "
Greg James,Former Water Chief, Inyo County, Calif.: "It's very hard to make a living here. My kids are going to have to look elsewhere to make a living because there's no jobs. It's kind of a locked down community."
Inyo County won a victory; Los Angeles is now under court order to restore some of the river. And James is speaking out, warning Utah and Nevada that the thirst of Las Vegas, like LA's, will grow.
Greg James,Former Water Chief, Inyo County, Calif.: "So watch out! You don't know, if the city grows, you're not sure how far they're going to go."
James says Utah officials need to keep their eyes wide open and negotiate iron-clad deals up front.... before Las Vegas gets dependent on the water. He says Utah needs to be sure it has a legal right to stop the pumping...if the impacts are too great.