Sam Penrod Reporting
Formerly conjoined twins Kendra and Maliyah Herrin are out of intensive care. Today doctors decided they are both doing well enough they can continue to recuperate in a regular hospital room.
It was three weeks ago today that surgeons began the marathon operation to separate the girls. Now, three weeks later, they have made enough progress to be moved out of the ICU, yet another step in the girl's journey to live separate lives.
Jake Herrin: "One of the first visitors that they want is there little brothers who are too young to go in the ICU."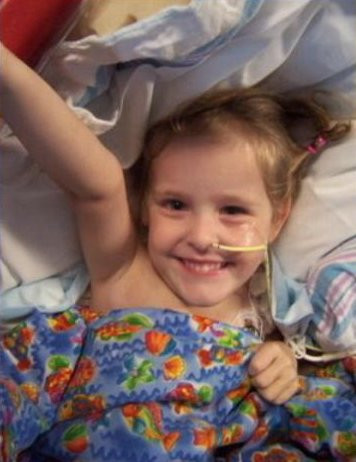 Kendra and Maliyah have done remarkably well recovering, with only what their dad describes as a few little bumps in the road. Now the girls will be in separate rooms, yet another adjustment to being apart.
Jake Herrin: "They'll have rooms right next to each other so there's not enough room to put them both in the same room, but we think we'll be able to get them out of bed and put them in bed together. The doctors have said that may be okay, and they have a play room there that is pretty much just for them, they'll be able to be in together, they'll be together a lot."
Their parents finally got a first, getting to hold Maliyah by herself for the first time.
Jake Herrin: "Just wondered about the day that we'd be able to hold them separately and so that was really nice to be able to do that."
The Herrins say they have received well wishes from people all over the world, even as far away as Australia. Asked to describe the last three weeks since his twin daughters were separated, Jake Herrin put it this way.
Jake Herrin: "Emotional....... spiritual....... and it's been miraculous."
Doctors are unsure just how long it will be until both girls are well enough to go home, the best answer they have right now is weeks. Still, there certainly is a lot of excitement today to see they are making progress.
Photos
Related Links