SALT LAKE CITY — Here are 10 stories you may have missed this weekend. As always, click on the headline to read the full story.
1. 1 dead, 10 hurt in crash near mosque suspected as terrorism
A vehicle struck pedestrians near a mosque in north London early Monday morning, killing one man and injuring 10 people in what police are investigating as a terrorist incident.
Police said the 48-year-old man who was driving the car has been arrested and taken to a hospital as a precaution. He will be given a mental health evaluation.
The crash occurred at a time when the multiethnic neighborhood was crowded with Muslims leaving the Finsbury Park mosque after Ramadan prayers.
2. Brian Head residents get chance to retrieve 'urgent' items as fire grows
The Brian Head fire marshal escorted some people back to their houses Sunday for "urgent items" only as a 957-acre wildfire continued to threaten the Iron County resort town.
Brian Head was evacuated — displacing about 750 people — Saturday afternoon as the human-caused wildfire quickly spread up the canyon. One home was destroyed and another damaged.
3. Utah Muslim leader arrives home Sunday after being barred from entering US
A Utah Muslim leader who federal authorities barred from returning to the United States last week finally arrived with his family Sunday to a cheering crowd at the Salt Lake City International Airport.
Imam Yussuf Abdi, a U.S. citizen since 2010, had gone to Kenya to bring his wife and five children, ages 8 to 4 months, to Salt Lake City to live permanently.
"It's a great day today. I'm so happy," he said surrounded by friends and members of his mosque, the Madina Masjid.
4. Pentagon: US shoots down Syrian aircraft for first time
The U.S. military on Sunday shot down a Syrian Air Force fighter jet that bombed local forces aligned with the Americans in the fight against Islamic State militants, an action that appeared to mark a new escalation of the conflict.
5. BYU senior JessiKate Riley crowned Miss Utah 2017
A former Miss Utah Outstanding Teen was crowned Miss Utah 2017 at Salt Lake City's Capitol Theatre Saturday night.
Miss Panoramaland, JessiKate Riley, was awarded the coveted title, along with a $10,000 scholarship to the school of her choice and a brand new car.
Sports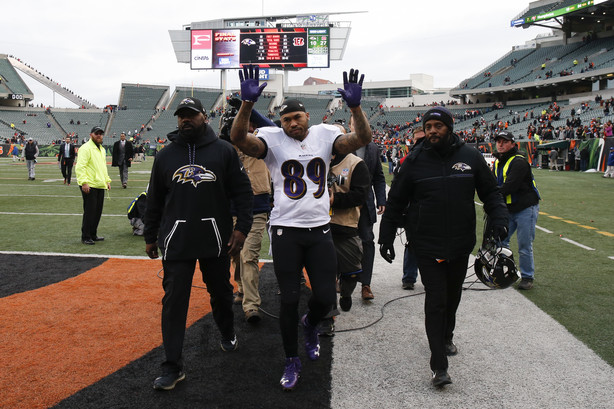 1. 1-on-1 with 5-time NFL Pro Bowler Steve Smith
Former Utah receiver Steve Smith Sr. was always a competitor — and always having fun. The former Baltimore Ravens standout retired from the NFL after 16 seasons, including 14 with the Panthers, and five Pro Bowl appearances.
2. Movsisyan's lone goal gives Real Salt Lake win over Minnesota
Yura Movsisyan's goal in the 84th minute was the game-winner, and RSL took all three points via a 1-0 win over Minnesota United to help Salt Lake snap a two-match winless streak Saturday at Rio Tinto Stadium.
3. All Poly Camp returns for successful run, with an assist from Southern Virginia
A new NCAA rule change adopted in April put this year's camp and its future in jeopardy.
4. Utes add men's lacrosse to become first Division I program in state, Pac 12
The University of Utah board of trustees voted Friday morning to add the sport by a unanimous vote with six present members. The Utes will begin play in NCAA Division I during the 2018-19 school year, becoming the school's eighth varsity men's sport and first full-sport addition since women's soccer was added in 1995.
5. Walt Perrin discusses the Jazz and the 2017 NBA Draft
The NBA draft is Thursday, which means right now is crunch time for Utah Jazz Vice President of Player Personnel Walt Perrin.
0 Pending Comments
Sorry, we are not accepting new comments on this story, but if you have more to contribute please email
newstip@ksl.com
Showing of 0 comments