SALT LAKE CITY — For outdoor lovers, the ideal place to settle down is in one of the thriving tech communities nestled near America's natural playgrounds.
Here are five cities that earn the "work hard, play hard" motto as the best places for outdoor recreation and tech.
1. Salt Lake City, Utah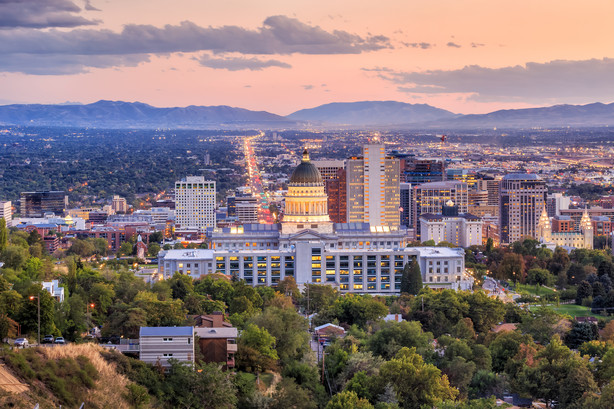 Dubbed the "Silicon Slopes," Salt Lake City's metropolitan area is home to a growing number of tech businesses, including Overstock.com, SanDisk, Adobe, eBay, Domo and the video game software development arms of both EA Sports and Disney Interactive Studios.
The state's diverse economy promotes a thriving business climate — Utah frequently tops "best of" lists for businesses, and the Kauffman Foundation ranked Utah No. 1 among smaller states for growth entrepreneurship.
Utah's natural beauty is also unparalleled. The state is home to the snowy wonderland of 14 ski resorts and five national parks famous for their desert red rock. The Beehive State offers year-round recreation and adventure.
The state's quality of life is also spectacular, thanks to its easy accessibility to basic necessities, low crime rate, robust resident health and strong work environment. Utah has the 17th-lowest cost of living in the nation, and it ranks among the top states for median household income.
2. Denver, Colorado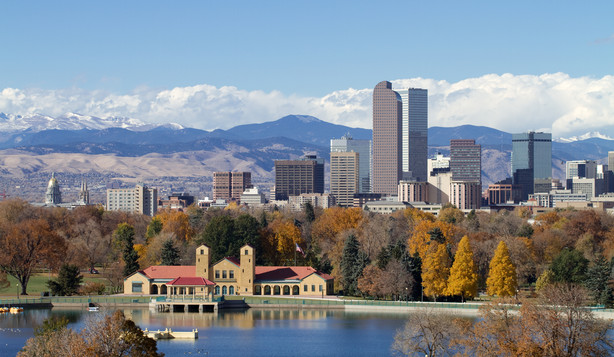 Nestled against the Rocky Mountains, Denver is the fastest-growing large city in the nation, thanks to low unemployment and a great quality of life. The high concentration of universities, booming tech scene and nearby tech-heavy cities (Boulder and Fort Collins) make Denver a popular destination for major tech companies like Arrow Electronics, TeleTech, Digital Globe, Oracle and MapQuest.
Heralded as the home of a "vibrant startup scene" by the New Yorker, Denver attracted more than $822 million in venture capital funding in 2015. The growth rate of startups is high in Colorado, with the average startup growing by more than 70 percent after the first five years. The Denver Tech Center — a master-planned business and economic trade center — is a major boon to the city's tech infrastructure.
Known as the Mile-High City, Denver is a wilderness lover's paradise. The state is home to four national parks, 42 state parks, 28 ski resorts, and 4,000 campsites.
Colorado also maintains low crime levels and boasts a low unemployment rate that helps boost the quality of life.
3. San Francisco, California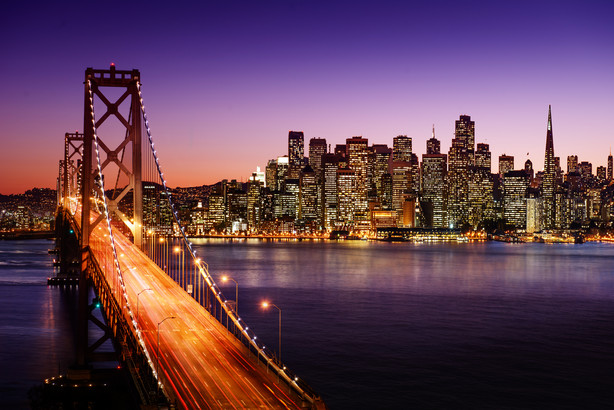 The vibrant port city of San Francisco is considered the tech capital of the nation. The Bay Area includes the famous tech hive, Silicon Valley, and numerous big-name tech companies that call the area home including Twitter, Uber, Yelp, LinkedIn, Pinterest, Dropbox and Intel. Of the major companies on the Fortune 1000 list, 39 of them — including Apple, Facebook, Yahoo!, Google and Netflix — also have a base in the San Francisco area.
An excellent environment for startups, the region makes up 1/3 of venture-capitalist-funded investments in the United States, and the state of California is ranked third in startup activity among the 25 largest states in the nation. San Francisco also has the best access to AT&T Fiber of any outdoorsy location, with gigabit service available to many residents.
And San Francisco is rife with opportunity for outdoor adventures. The cool summers and dramatic fog create a beautiful coastal backdrop. California is home to eight national parks (two within a three-hour drive of San Francisco) and 29 ski resorts, most in the Lake Tahoe area, just three hours from San Francisco.
San Francisco has a very expensive cost of living with infamously high housing prices, but the wages are also higher than the national average.
4. Nashville, Tennessee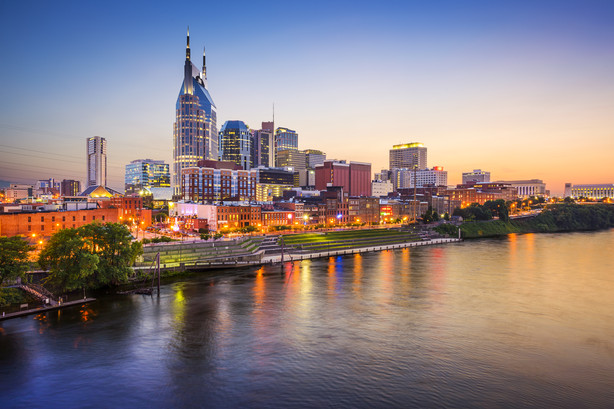 Though Nashville is known as Music City for its country roots, it has transformed in the past decade as an up-and-coming tech hot spot. From 2013 to 2015, Nashville saw the largest growth in the nation for advanced industries like scientific and technical consulting. Tech companies in Nashville include HealthStream, Emma, Video Game Technologies, Optum Health and Digital Reasoning.
Tennessee is a hot spot for startup innovation with investors pouring $280 million into the economy during 2015. Like San Francisco, Nashville is one of a few cities with gigabit internet access and organizations from the public sector, like the Nashville Entrepreneur Center and the Nashville Technology Council, which advocates for the city's technology infrastructure growth.
Framed by the Appalachian Mountains to the east and the Mississippi River to the west, Tennessee is a lush, green state with 56 state parks, 1,100 miles of trails and over 80 waterfalls. The state is also home to the nation's most-visited national park: the Great Smoky Mountains, where Tennessee ski resort Ober Gatlinburg is located.
The motto of the state's economic and community development department focuses on high quality of life and low cost of living, though Nashville's cost of living has risen more quickly than the average household income in recent years.
5. Burlington, Vermont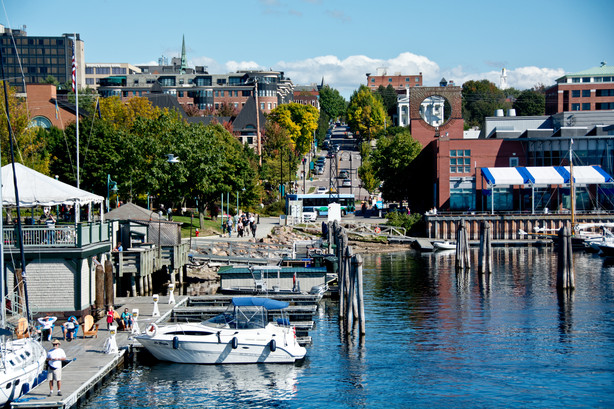 As Vermont's most populated city, Burlington is known for its progressiveness. It is the first city in the United States to run entirely on renewable energy and it's a White House TechHire city. Burlington isn't just home to Ben & Jerry's Ice Cream and Burton Snowboards, visitors will also find BioTek Instruments, Reading Plus and Maponics.
Burlington also made the list thanks to the overwhelming number of tech-related patents filed per 1,000 residents.
Only 159 miles long, Vermont is a sparsely populated state, mostly covered in forests (like those famous trees that produce fresh maple syrup). With 21 state parks, 26 state forests, 24 ski resorts and nearly three dozen lakes, it's easy to be active, even from the comfort of your own backyard.
Vermont is ranked by CNBC as the third-best state in America in which to live because of its healthy lifestyle standards, low crime rate and nearly universal health care coverage. The cost of living has risen, however, and CNBC ranked Vermont as the 10th most expensive city in the nation.
So whether you're a tech enthusiast or lover of the outdoors, these cities not only provide access to the nation's most beautiful mountain ranges, coastlines and trailheads, but have also seen unprecedented growth in the tech arena and offer no shortage of economic growth.


---
Jack Frey is a freelance writer based out of Salt Lake City. He loves all things tech, entertainment and the arts. Follow him on Twitter @JackTFrey
0 Pending Comments
Sorry, we are not accepting new comments on this story, but if you have more to contribute please email
newstip@ksl.com
Showing of 6 comments
Sorry, we are not accepting new comments on this story, but if you have more to contribute please email
newstip@ksl.com