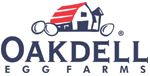 This story is sponsored by Oakdell Egg Farms. We provide the finest quality eggs to all of our customers.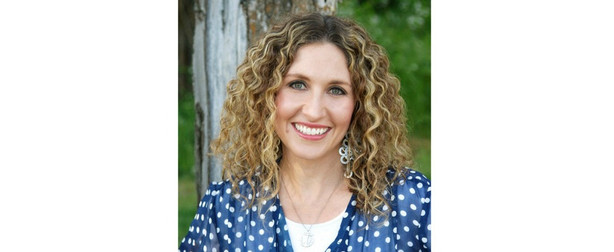 Eggs are a part of many family's traditions for Easter, like egg dying, decorating, hiding, finding and eating. If you are like me I always have an abundance of eggs around Easter, so I love to get creative and try new recipes.
First, let's get creative. Did you know that you can dye brown eggs? Well, you sure can and I absolutely love how they turn out. Instead of the lighter colors, brown eggs when dyed have a deeper hue. They have a rich, earthy color that is just beautiful.
The trick to dying brown eggs is to add more dye (I usually add about 20 dye drops) to your water and vinegar mixture and to let them sit longer. The more time you give them, the deeper the color will be. My kids are amazed to see how differently the white and brown eggs turn out. Give it a try and it just might become part of your Easter traditions, too.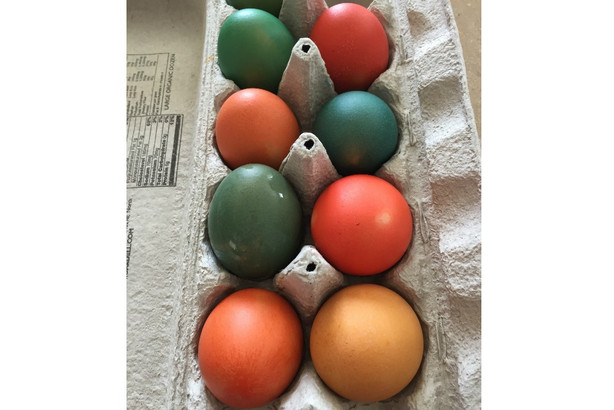 Second, let me share a new recipe. Most of us have tried a classic deviled egg recipe, but there's one recipe that's become a favorite when I'm making deviled eggs because it's bursting with flavor. It's a bacon and cheddar deviled egg.
Eggs, cheese and bacon are of course a match made in heaven, so this recipe was meant to be. Added ingredients like mustard, sour cream and lemon juice give this deviled egg just the right amount of tartness paired with the core ingredients. I hope you enjoy this recipe this Easter season.
Bacon and Cheddar Deviled Eggs
Ingredients:
14 Oakdell Omega-3 Brown Eggs (hard boiled and cooled)
½ cup mayonnaise
½ cup sour cream
1½ tsp. Dijon mustard
1 tsp fresh lemon juice
¼ tsp pepper
⅓ cup crumbled cooked bacon
¼ cup finely shredded sharp Cheddar cheese (1 oz.)
2 Tbsp. chopped fresh chives or green onion tops
Directions:
Cut eggs lengthwise in half. Remove yolks to medium bowl. Reserve 24 white halves. Finely chop remaining 4 white halves.
Mash yolks with fork. Add mayonnaise, sour cream, mustard, lemon juice and pepper; mix well. Add chopped egg whites, bacon, cheese and chives; mix well.
Spoon 1 heaping Tbsp. yolk mixture into each reserved egg white half.
Refrigerate, covered, to blend flavors.
*Recipe courtesy of www.incredibleegg.org
0 Pending Comments
Sorry, we are not accepting new comments on this story, but if you have more to contribute please email
newstip@ksl.com
Showing of 7 comments
Sorry, we are not accepting new comments on this story, but if you have more to contribute please email
newstip@ksl.com