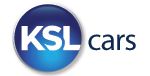 This story is sponsored by KSL Cars. Your next car is waiting. Search Utah's largest selection of new and used cars.
KSL Cars offers online vehicle shoppers a sensible, efficient way to discover a range of possibilities for a new or used set of wheels. The majority of the listings are the kinds of cars you'd expect — somewhere between basic commuters for the college-bound and upgraded cars and trucks for people further along in their career. But poke around a little bit and you'll find some fancy, rare and exotic cars are just a click and a phone call away. (Or even if you're not in a position to actually call and make an offer, they're still fun to gawk at…)
Here are seven of the most luxurious cars currently listed on KSL Cars:
Asking price: $235,000
The seller writes that one of the two previous owners of this "immaculately cared for" luxury vehicle was a celebrity (unnamed in the description, but perhaps you can ask!). The car — now discontinued for poor sales, particularly in the United States — has less than 20,000 miles, including very few in the current ownership of the past 6 years. This car has the chauffeur package, which includes a wood partition, refrigerator, and branded champagne flutes. It also has TVs and reclining back seats. Maybach owners, while relatively few and far between, are able to service their cars at Mercedes-Benz dealerships.
Asking price: $46,300
A classic coupe with a 3.8-liter flat-6 that gives you 355 hp. Six-speed manual transmission, leather, plus those fun little luxuries like Bose sound and a driver seat and mirrors that remember different drivers' profiles and auto-adjust. (Oh, and a sub-five 0–60.) It was made in 2007, but we're going to go ahead and guess the owner grew up in the '80s.
Asking price: $99,829
BMW found a way to combine what initially seemed like opposites: a plug-in hybrid car that looks and performs like a sports car. It has good range (330 miles) and a quick charge-time (~1.5 hours) for a hybrid, but of course, BMW's gonna make sure it packs a punch, too. This i8 comes with the Pure Impulse package — a sleek design inside and out that could see itself as highly sought after in a few years due to its apparent scarcity and difficult replicability. Good luck finding a vehicle more efficient and dynamic than this one!
Asking price: $149,000
The 2006 Lamborghini Murciélago Roadster was the final year of the first-generation Murciélagos. The powerful V-12 engine, unique scissor doors, and a low-slung body that tops out less than 4 feet above the ground gives the limited-run Murciélago an unmatched memorability. The owner just put in a brand new clutch to serve the 6-speed manual transmission and recently gave the car a full service. The black alloy rims have a yellow accent to mirror its interior colors as well. It's a gorgeous ride.
Asking price: $49,786
This car's big 4.2-liter V8 creates 450 hp, but the interior stays practical and understated — a monster of a family car! (Though the 0–60 might take a little longer than 4.3 seconds with a couple of car seats in the back.) A lovely take on high performance, and all in all, third row luxury here is affordable.
2016 Chevrolet Corvette Z06 3LZ
Asking price: $105,500
This cherry-red Chevrolet Corvette Z06 3LZ is a seven-speed manual with a mighty V-8 engine and rear-wheel drive and ground effects. It has less than 2,000 miles on it. Inside, it has a spice-red leather interior design package. The Corvette has been covered with $3,500 worth of special coatings, including on the black wheels. The owner has said they will consider any interesting muscle car or collectible car trades either above or below the value of the car.
Asking price: $81,000
Tesla's most affordable Model X version, the 60D has been discontinued, so if you don't mind a limited battery range of 210 miles, this is among the cheapest Tesla options you'll find. You also have the option to pay for an upgrade to the 75D if you'd like a longer range around 250 miles. All seven seats in this SUV are heated, and the falcon wings allow third-row seating. The owner said it was bought for his wife as a gift, but she wanted a BMW instead. Make her loss your gain by checking out this affordable Tesla!
0 Pending Comments
Sorry, we are not accepting new comments on this story, but if you have more to contribute please email
newstip@ksl.com
Showing of 18 comments
Sorry, we are not accepting new comments on this story, but if you have more to contribute please email
newstip@ksl.com