PROVO — A Provo woman will serve 36 months of probation on a GPS monitor for the death of her baby, who died after the woman was involved in a DUI crash with the child unbuckled on her lap.
A jail sentence for Susanne McClellan, 39, was suspended Tuesday so long as the woman serves 240 days probation as part of the GPS monitoring program, according to court documents. She was given credit for three days already served.
McClellan pleaded guilty last month to negligent homicide, a class A misdemeanor, in the death of her daughter, 4-month-old Brylee McClellan. In exchange for her plea, an additional charge of obstructing justice, a third-degree felony, was dismissed.
Early on the morning of Aug. 4, McClellan got a ride home with Chelsea Fuller, 30, police said, and held her daughter on her lap while the other woman drove. Both women had been drinking, charges state, and Fuller had taken citalpram, alprazolam and Ambien, charging documents state.
Fuller was attempting to turn at 820 N. Oakmont Lane in Provo when her SUV went off the road, struck a tree and tipped onto the driver's side, police said.
No one in the car was properly restrained, police said.
Brylee suffered massive head trauma, neck and spinal cord trauma, and broken bones in her skull, neck and ribs, charges state. The infant was taken to Primary Children's Hospital where she died.
McClellan, who hit the windshield when the car rolled, experienced skull fractures as well as cuts and broken bones in her face.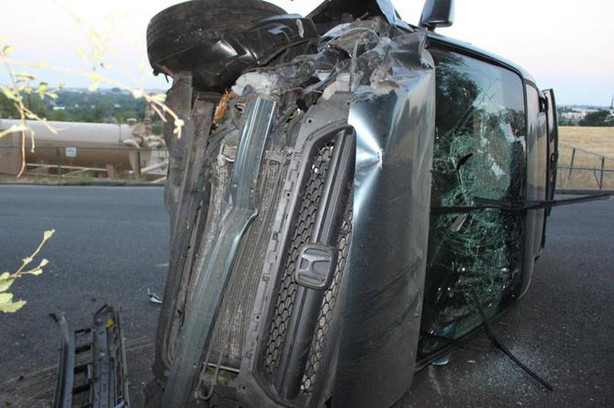 When police arrived, McClellan told them Brylee had been in a car seat and she wasn't sure who was driving, charges state. When she learned the baby had died, however, she told police she knew she and Fuller were both drunk when they got into the car, and that Fuller was the driver.
Fuller's blood-alcohol content was .233 percent, more than double the legal limit, according to charging documents.
A witness who arrived at the scene told police he had offered McClellan a car seat and a ride home, charges state.
Fuller pleaded guilty in January to automobile homicide and driving under the influence of alcohol or drugs, both third-degree felonies. She was sentenced in the same hearing to consecutive terms of zero to five years in prison.
Photos
Related Stories
0 Pending Comments
Sorry, we are not accepting new comments on this story, but if you have more to contribute please email
newstip@ksl.com
Showing of 82 comments
Sorry, we are not accepting new comments on this story, but if you have more to contribute please email
newstip@ksl.com