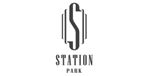 This story is sponsored by Station Park.
Ahh, weddings: simply celebrations of love, unity and commitment. Unfortunately, they are also complex events to plan.
Because your wedding is one of the biggest celebrations you'll likely ever coordinate (the average American wedding costs $32,641) and is one of the best days in your life, getting a jump on organization is important.
Practical considerations don't take away from the magic; in fact, creating a solid plan that addresses key wedding elements can prevent breakdowns and miscommunications that could put a damper on your big day. Here are some key steps provided by Station Park in Farmington.
Create a guest list
When you begin to plan your wedding, step one is to create and refine your guest list. Making decisions about the size of your event will help you create invitations, choose a venue, make catering choices and make seating charts.
Wedding sizes vary widely. In the U.S., the average wedding in 2016 had 139 guests, but the size of your family will have a big impact on your wedding's specific numbers.
Along with a general list of guests, you and your fiancé should create a list of bridesmaids and groomsmen.
Wedding party
Bridesmaids and groomsmen are great resources to help you plan your wedding and deal with pre-wedding jitters by setting up bachelor and bachelorette parties.
Many brides and grooms create packages to invite their best friends to take part in their wedding. This means selecting small gifts for each group, which will also commemorate the event. For bridesmaids, you can make one stop at Station Park to select matching earrings or necklaces or cosmetics. Many grooms choose groomsmen's gifts from sports retailers.
Consider finding a place for out-of-town guests or bridal showers at classy places like Hyatt Place Salt Lake City/Farmington/Station Park.
Venue choices
When choosing a site for your wedding, look for places with elegant atmospheres and great views such as the new Fountain View Event Venue.
Having the right backdrops for photos and a beautiful look should be a top consideration of the venues you visit.
Another consideration should be luxurious bride and groom suites. Finding a place that will provide the bride and her bridesmaids a private place to do their hair and makeup, as well as a separate area for the men to iron their suits, will help everyone feel comfortable on the big day.
Some venues, as Fountain View Events Venue at Station Park, have an open-door policy for caterers and decorators. Others require you to use their in-house staff services. Choosing the venue and catering at the same time will help you eliminate options and prioritize the elements that matter most to you.
Catering options
Most guests go to weddings with high hopes for the food. Who doesn't love wedding cake?
When deciding on your catering, make sure you can sample entrees, appetizers and cake. Working with caterers who are helpful and offer a wide selection of gourmet food will make the process a lot smoother.
Although weddings in the past have featured traditional chicken or fish dinners, today you can find tasty, non-traditional catering choices such as: Blue Lemon for braised beef short-ribs, Caffé Torino's Italian buffets or, if you want to sweeten up the night, The Baked Bear for ice cream sandwiches to make your wedding food really stand out. The possibilities are endless!
Get it all in one place
If you can get all the vendors and services in one place, why wouldn't you? Take a look at the convenient wedding venues, shops and caterers at Station Park.
0 Pending Comments
Sorry, we are not accepting new comments on this story, but if you have more to contribute please email
newstip@ksl.com
Showing of 8 comments
Sorry, we are not accepting new comments on this story, but if you have more to contribute please email
newstip@ksl.com