SALT LAKE CITY — Right now in Utah, there are 7,469 registered sex offenders. As for their victims, the numbers are even higher, but we'll never know an exact figure. Often afraid, often ashamed, few ever come forward to speak out. But once in awhile, someone does.
Rhiannon Martin is one of those victims. She said she was only 4 years old when the abuse started. The abuser was her stepdad, Michael Troy Hughes. Her mom, Jennifer Hughes, said she had no idea what was happening to her daughter.
"He convinced her that nobody loved her," said Jennifer Hughes. "He told her I wanted him to do it. So for her entire life, she believed I was in on it."
After 10 years of abuse, Martin finally told someone. Michael Troy Hughes was arrested and convicted of attempted aggravated sex abuse of a child and forcible sex abuse. A judge sentenced him to four years to life in prison.
Martin didn't see him again until six years later, Sept. 22, 2016. She was asked to read a letter at his parole hearing detailing her abuse. This is some of her account:
"My name is Rhiannon. First memory I have, Troy picked me up from day care and he claimed that my mom had an idea. That idea was the abuse he was about to inflict on me. He took me home into the basement where he introduced me to porn, sex toys, obviously the molestation. From then on, it became a daily occurrence. Eventually I stopped crying and became emotionless. He literally stole who I was from me."
"I don't know how you could hear her letter and say he can go," said Jennifer Hughes. "I don't know how you can hear what she's been through and say it's OK."
The hearing officer said he would not recommend Michael Troy Hughes be released on parole and at the very minimum, he should stay in prison for eight more years.
"I thought, you know what, I can die now," said Jennifer Hughes. "If something happened to me, I got justice for my kid. We saw it happen."
But a few weeks later, the official word came. Michael Troy Hughes would soon get out of prison.
Greg Johnson represents the Board of Pardons and Parole. He said the recommendation of a hearing officer is not a decision and the five members on the Board have the final say. Their final say is to let him out after he serves seven years in prison.
"It's a shock," said Jennifer Hughes. "What's happened has been such a shock to us."
Even more hurtful, Jennifer Hughes said, is the board's explanation. A single sheet of paper explains why they're releasing Michael Troy Hughes. Two boxes are checked, "Nature of the Offense or Offense Conduct" and "Program or Treatment Completion or Compliance," meaning Hughes successfully completed sex offender treatment. But one other box that says "Victim Impact" is not checked.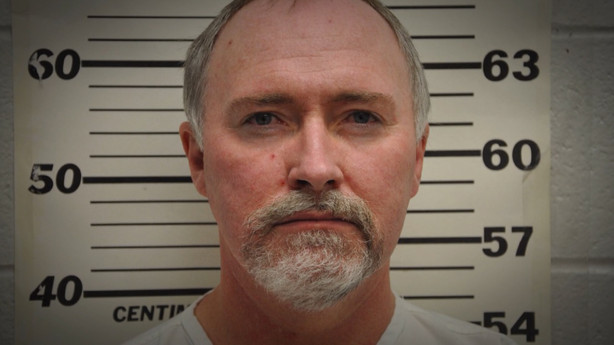 "She lived through hell. If you're not even going to check the box that said, we heard her, that's devastating," said Jennifer Hughes. "That's devastating and it's wrong."
"It makes me feel like I don't matter," said Martin.
KSL's Mike Headrick asked Johnson why the box wasn't checked.
"It appears that we should have checked that box," Johnson said. "The rationale form is something we know needs to be improved."
"When you're talking about something as serious as one, a sex crime, and the other of letting this person out of prison, I mean there's not too many boxes to check on this thing," Headrick said. "And it seems like, what, one, two, three, four, five, six, seven, eight of them. I just wonder how you don't check the box?"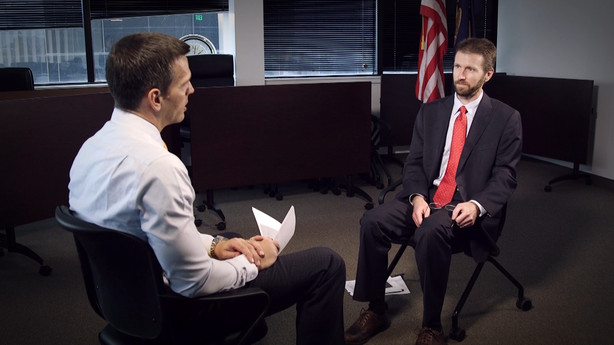 "Well, we agree that the form needs improvement and we want to communicate better to those who receive it," Johnson replied. "I think, unfortunately in this situation, that probably felt pretty hard for the victim's family not to see that box checked."
Is Michael Troy Hughes' release unusual? The KSL Investigators dug into court records for every person convicted of a sex crime against a child in 2006. There are 125 names on the list. Here's what they found:
For those sentenced to "Up to five years in prison," the average time served was nine months.
For those sentenced to "1-15 years in prison," the average time served was one year, 10 months. (six are currently serving)
For those sentenced to three years to life in prison, the average time served was five years, two months. (Four are currently serving)
"The general public may think these guys are getting off a little bit easy. Does it seem like that to you?" Headrick asked Johnson.
"If someone were expecting well this is a life sentence, they need to realize the sentencing guideline is much less," answered Johnson.
Here's how it works: A judge hands down a broad sentence, for example, three years to life. Within that sentence is what's called a "sentencing guideline." It's a formula that spits out a recommended time someone should serve based on their offense and criminal history. That's what the Parole Board typically goes by. Hughes' guideline was 4 1/2 years.
"They'll say the numbers add up and he's paid this much time, but that's not justice," said Jennifer Hughes.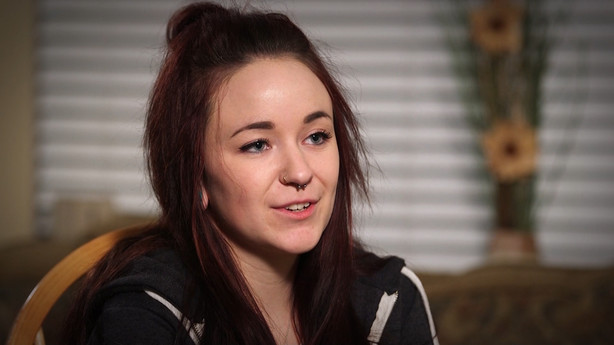 Maybe even more surprising, nearly half (47 percent) of the sex offenders KSL Investigators looked at had their prison sentences suspended. That means they served some jail time or, in 11 percent of the cases, didn't spend any time behind bars.
One of the cases uncovered was that of Jason Bradley Garner. He was convicted in 2006 for attempted sex abuse of a child and was sentenced to up to five years in prison. But his sentence was suspended, and Garner received probation only. Four years later, he was arrested again. According to a probable cause statement written by Pleasant Grove police, Garner raped his girlfriend's daughter 20 times.
"Suspended prison sentences are part of plea negotiations," said Blake Nakamura, a chief deputy with the Salt Lake County District Attorney's Office. "Not every case, but some cases. The court, in a majority of the offenses, has the discretion to not impose that prison sentence, but rather suspend it, keep it over the person's head if you will, and instead grant them the privilege of probation."
A privilege given to the sex offender. A privilege, Rhiannon Martin says victims don't get.
As for the man she says stole her entire childhood, it's a seven-year term. For Martin, it's a life sentence.
"It's never going to stop being in my head," she said. "I can't get rid of it. And it's just going to come up every day probably for the rest of my life."
Michael Troy Hughes is scheduled to be released in March. Martin and her mother made a Facebook video hoping to educate people about the seemingly light sentences some sex offenders receive. It's been viewed about 38,000 times so far.
As for the Parole Board, it was audited last year and it was determined its rationale sheets that are given to victims and their families as explanation of why parole is being granted are inadequate. The board is currently making improvements.
Photos
0 Pending Comments
Sorry, we are not accepting new comments on this story, but if you have more to contribute please email
newstip@ksl.com
Showing of 98 comments
Sorry, we are not accepting new comments on this story, but if you have more to contribute please email
newstip@ksl.com