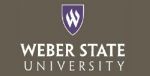 This story is sponsored by Weber State.
Great business builders are fanatical about growing their companies. They spend time every day thinking about how to 1) engage new loyal customers to replace those who have vanished, and 2) to find new clients to increase their pool of shoppers who will increase top line revenues.
Each year, American companies must replace on average about 10 percent of their client base for various reasons, including customers who move, customers who find new solutions from competitors or customers who no longer have a need for a given product. Business leaders must regularly increase gross revenues by adding more and more buyers who will purchase their solutions to remain viable and profitable.
Here are 10 steps to finding those new customers, presented by Alan Hall with Weber State University 1. Start by knowing your current customers and everything about them. Develop a precise profile of shoppers: age, education, gender, marital status, employment, hobbies, and the places they visit, on-line and off. Once this is complete, it will be very clear to you who your true clients are.

2. Know their needs and wants. Take time to visit with them. Ask pertinent questions. Listen and learn.

3. Know what they think about your solution and what they think about the competition. Look for problems and opportunities.

4. Know what they watch, listen to and read.

5. Recognize that your customers have friends who are like them.

6. Ask your customers to invite their friends to engage with you. Entice them to connect with these friends via the internet on your behalf.

7. Invite these prospective buyers to try your offerings.

8. Provide a special introductory offer to them and likewise reward your current clients who helped.

9. Ensure a splendid buying and user experience. Go out of your way to take care of these new shoppers.

10. Ask your new customers to also make referrals. Don't be shy. It's how business grows.

What are your own best strategies for finding more customers?

(In the app and can't see the quiz? Click here.)

0 Pending Comments

Sorry, we are not accepting new comments on this story, but if you have more to contribute please email

newstip@ksl.com

Showing of 1 comments

Sorry, we are not accepting new comments on this story, but if you have more to contribute please email

newstip@ksl.com