SALT LAKE CITY — Rep. Rob Bishop, R-Utah, said he believes it's possible for President-elect Donald Trump to unravel controversial monument designations under the Obama and Clinton administrations, including the Grand Staircase-Escalante National Monument.
Bishop said he's meeting Monday with members of Trump's transition team to discuss issuing new executive orders to upend previous designations he calls "outrageous and controversial," as well as overturning any action President Obama may take regarding the proposed Bears Ears national monument.
"The more outlandish, the larger, the more outrageous and the more problems the designations present themselves, the easier and more defensible it is," Bishop said.
"If it was outrageous, it would increase the possibility it would be upheld," he said.
No U.S. president has ever used an executive order to undo a presidential proclamation by a predecessor creating a national monument, but Bishop said the lack of precedent doesn't forestall it from happening.
Steve Bloch, an attorney with the Southern Utah Wilderness Alliance, said what Bishop is calling for is "beyond the pale."
"It would be venturing into uncharted waters for Rep. Bishop to suggest the president should do something different here," Bloch said.
Some U.S. presidents have altered boundaries of previous monument designations or diminished their footprint, which have also not been challenged, Bishop said, stressing that "the idea of rescinding it is not specifically stated, but it is not denied."
Bishop said he believes monument designations that did not follow the intent of the Antiquities Act — by carving out land protections in the smallest footprint possible to provide safeguards for specific antiquities — are rightfully vulnerable to being overturned by an executive order from a new president.
"Because it was not well done, it would be easier to obtain," he said, pointing to the surprise 1996 designation by then-President Bill Clinton of the 1.7 million-acre Grand Staircase-Escalante National Monument.
The monument's creation, made by President Clinton from a state away in Arizona, roiled Utah's political leaders in a move that locked up one of the nation's most abundant reserves of coal.
Earlier this summer, Garfield County leaders declared a state of emergency they said was brought on by punitive federal land policies that have ruined their economic livelihood.
The call for 1.9 million-acre Bears Ears monument in San Juan County has resurrected fears that President Barack Obama will follow Clinton's lead and put a big chunk of land in Utah off-limits to activities such as mining, grazing or off-roading.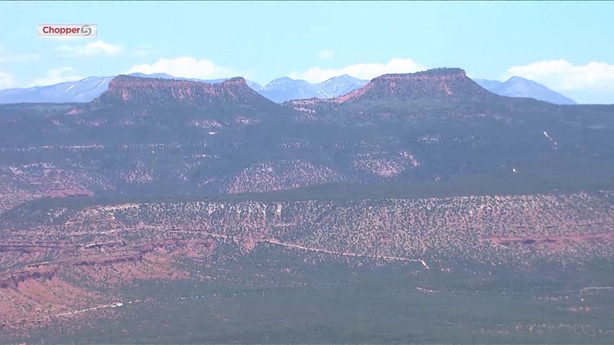 Monument supporters say the remote and rugged region — teeming with cultural artifacts — is in jeopardy from those threats and has already been plundered by looters.
The Bears Ears Inter-Tribal Coalition has made an impassioned push for the monument's creation, joined by other Native American tribes, historic preservation groups, paleontologists and others.
Bloch said it would be an unprecedented and dangerous move for a U.S. president to undo the nation's track record of protecting public lands.
"If you look in Utah, Capitol Reef, Zion and Arches national parks all came along from presidents exercising their authority under the Antiquities Act," he said. "We have a track record in Utah and in the country that is universally hailed as the right thing to do for conservation and the protection of antiquities."
Bishop has said a monument designation is unnecessary and contrary to local wishes. He produced a public lands bill in Congress to set up a pair of national conservation areas in the Bears Ears region and has proposed a co-management strategy that he says will ensure Native American tribes have a place at the table and retain access.
The land in question is already owned and managed by the Bureau of Land Management, which Bishop said points to a "conundrum" missed by most.
"If there are antiquities and they are being injured, then it is being done by the BLM," he said, "because this is BLM land. If it is a monument still managed by the BLM, how do you propose a solution?"
The Native American tribes in favor of a monument said Bishop's bill does not go far enough. Bloch speculated that if Trump reverses a Bears Ears national monument, the tribes would sue in federal court.
Political conservatives critical of the Obama administration are eying a Trump presidency with optimism, hopeful that it could overturn multiple controversial monument designations that have happened over the past eight years.
Since he took office in 2008, President Obama has set aside more than 550 million acres in two dozen monuments — the most of any president in U.S. history.
Some designations in Nevada, New Mexico and off the coast of New England happened over the objections of local residents and industry. Bishop said the same controversy over Bears Ears exists in Utah, with the majority of local residents opposed.
Photos
0 Pending Comments
Sorry, we are not accepting new comments on this story, but if you have more to contribute please email
newstip@ksl.com
Showing of 166 comments
Sorry, we are not accepting new comments on this story, but if you have more to contribute please email
newstip@ksl.com