PROVO, Utah (AP) — Federal environmental officials reported that Provo residents were breathing in the most polluted air in the country on Dec. 29.
The Daily Herald reports that Provo has not maintained the top ranking on the Environmental Protection Agency's airnow.gov website since then, but the Utah County city has consistently ranked among the top five cities with the filthiest air on the website.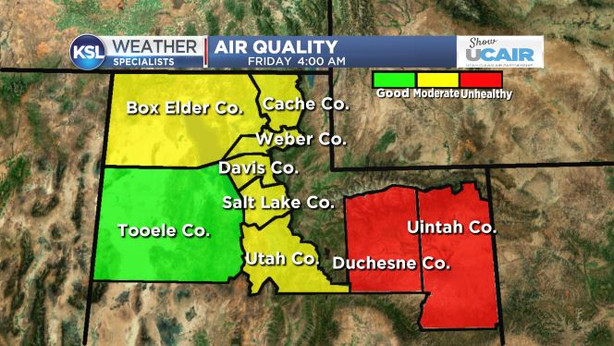 Chair of the Utah Valley Earth Forum, James Westwater, says the high rate of pollution this time of year is typical. But he also points to Utah Department of Air Quality statistics showing vehicles as the largest source of air pollution.
Westwater says people can make progress toward cleaner air by electing leaders who will take action on the issue.
Copyright © The Associated Press. All rights reserved. This material may not be published, broadcast, rewritten or redistributed.
Related Stories
0 Pending Comments
Sorry, we are not accepting new comments on this story, but if you have more to contribute please email
newstip@ksl.com
Showing of 46 comments
Sorry, we are not accepting new comments on this story, but if you have more to contribute please email
newstip@ksl.com