SALT LAKE CITY — Elder Richard G. Scott died Tuesday, Sept. 22 at his home surrounded by family, officials with The Church of Jesus Christ of Latter-day Saints confirmed.
A member of the Quorum of the Twelve Apostles, Elder Scott died due to causes incident to age, the church said. He was 86. In April 2015, he was hospitalized due to gastrointestinal bleeding and after his release the church said he had "experienced a fading memory incident due to age, and is not fully able to participate in meetings of the Quorum of the Twelve at this time."
Elder Scott had served in the capacity of apostle since the late President Ezra Taft Benson extended the call on Sept. 29, 1988. He was sustained by members of the church in General Conference two days later.
Though Elder Scott spent most of his formative years in Washington D.C. where his father Kenneth Leroy worked for the Department of Agriculture, he was born in Pocatello, Idaho on Nov. 7, 1928. His mother, Mary Whittle Scott, and father always encouraged him and his brothers to discover and tinker with mechanics. Elder Scott would go on to study mechanical engineering at George Washington University.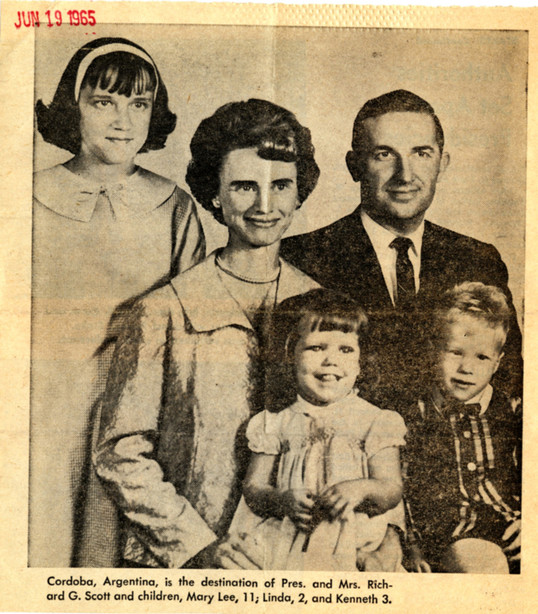 Elder Scott earned money for college by working adventurous jobs. His summer jobs ranged from working on a lobster boat off Long Island to cooking, washing dishes and cutting down trees in Utah for the Forest Service and repairing railroad cars for Union Pacific.
As a teen, Elder Scott played clarinet and acted as drum major in his high school band. In college, he played the clarinet and saxophone in jazz band. This love of music continued throughout his life, especially for jazz and South American folk music — a passion he shared with his wife.
In the LDS ward at George Washington University, he met Jeanene Watkins, daughter of Utah's Senator Arthur V. Watkins. She expressed her desire to marry a returned missionary, so after he completed his degree, he left for his mission in Uruguay. Two weeks after his return home, the couple married in the Manti temple on July 16, 1953. Together, they had seven children, two of which preceded their parents in death. Sister Scott died May 15, 1995 after a fight with lymphoma.
Elder and Sister Scott enjoyed doing many activities together, including hiking, birding and painting — the last of which he picked up as an adult after seeing a friend's paintings. In 2010, Deseret Book exhibited Elder Scott's paintings, which are largely inspired by nature.
He remained a tinkerer throughout his life, designing and building additions to his family homes.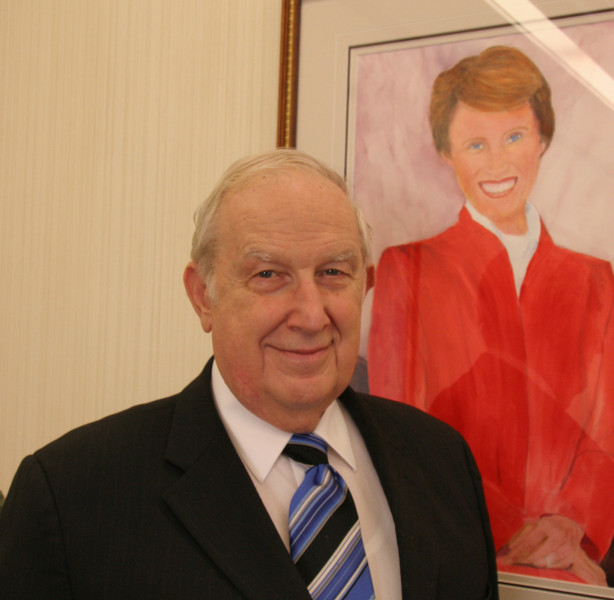 The same year he was married, Elder Scott accepted a position working on Admiral Hyman Rickover's staff directing development of nuclear fuel for naval and land based power plants. On that team, he worked on the design of the nuclear reactor for Nautilus, the first nuclear-powered submarine, and on the first land-based nuclear power plant.
In 1955, he completed the equivalent of a doctorate degree at the Oak Ridge School of Reactor Technology in Tennessee, but "because of the classified nature of the work, a university degree couldn't be given," according to LDS Church.
In 1965 at age 37, Elder Scott left his position with Rickover to serve as the president of the Argentina North Mission in Cordoba, Argentina. During his time there, Elder D. Todd Christofferson — another member of the Quorum of the Twelve — served under him as a missionary.
Upon his return to the U.S., he began working as a consultant for nuclear power companies. In the church, he also served as a regional representative in Uruguay, Paraguay, North and South Carolina, Virginia, and Washington, D.C. areas. In 1977, he was called to serve in a Quorum of the Seventy, where he presided and also directed the priesthood department. Additionally, he served as the executive administrator in Mexico and Central America, living in Mexico for three years.
In a release about Elder Scott's passing, Elder Christofferson said, "Elder Scott was able, very successfully, to keep his eye on eternity. His messages were filled with hope. And he was unapologetic about repentance and the Atonement because he knew that that's where hope came from or what one could hope for as a consequence of true, full repentance and the effect of the Atonement, the grace of Jesus Christ, in one's life."
Funeral plans will be announced later, the church said.
Photos
0 Pending Comments
Sorry, we are not accepting new comments on this story, but if you have more to contribute please email
newstip@ksl.com
Showing of 68 comments
Sorry, we are not accepting new comments on this story, but if you have more to contribute please email
newstip@ksl.com