SALT LAKE CITY — Jason Henrie's 8-year-old son, Cutler, has suffered severe seizures since he was a young boy.
"When he starts to have a seizure, there's nothing we can do to stop it," said the Clinton resident.
But he feels new hope for his son after he was accepted into a drug trial of cannabis extract oil conducted by a neurologist at Primary Children's Hospital. Cutler started taking medicinal hemp oil about six weeks ago.
"There's been a little bit of a reduction in the frequency, but definitely in the duration of his seizures," said Henrie. "He hasn't had a very major 20-minute seizure, basically since he's been on the oil."
That's a big improvement for Cutler that brings comfort and hope to his father.
"I hope he'll be here tomorrow. That's the type of life that we're in," said Henrie. "He could have a seizure that could take him from us immediately."
Right now, 40 Utah families use the cannabis extract oil, known as cannabidiol or CBD, to treat their children with severe epilepsy. They have certificates for their kids to use it legally, while other children are in the drug trial at Primary Children's Hospital. Families with certificates can buy the oil in Colorado and use it legally in Utah, but the oil itself cannot be shipped from state to state or families risk federal prosecution.
In the last two years, the oil has helped reduce seizures for kids with severe epilepsy in limited testing. The extract is high in cannabidiol, but low in THC. So, the user does not get high.
Chad McClellan's daughter, Leah, started taking hemp oil extract for her seizures two months ago. The frequency and intensity of her seizures has declined, he said.
"She started to smile. She'd make more eye contact," the Herriman resident said. "This product is good, everyone here should be allowed to have it."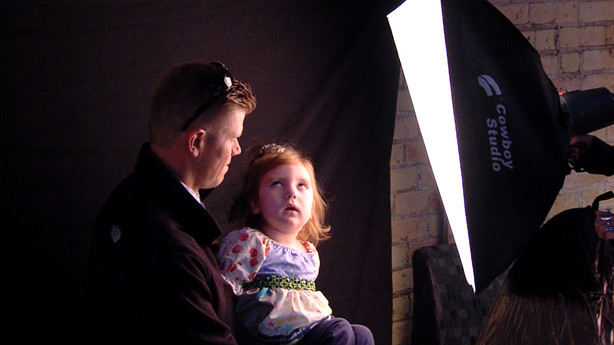 "It's a cannabis product, yes. But it's a cannabis product that is providing hope for all of these hundreds and hundreds, and (now) thousands or families whose lives have been changed," said Annette Maughan, president and CEO of Epilepsy Association of Utah.
She also has seen the cannabidiol work first hand. Her son, Glenn, had his first seizure in 2005, right before his third birthday.
"I was watching him have this massive four-minute seizure, thinking I'm watching my child die," she said.
That was eight years and more than 10,000 seizures ago, she said. At that time, Glenn had 20 to 30 seizures a day.
"You're constantly on edge," she said. "You're wondering what's going to happen next."
Now, he's also in the drug trial at Primary Children's Hospital.
"His seizures have dropped dramatically," said Maughan.
From one to five seizures a day, down to one every few days. Just as significant, Glenn's mom sees him acting differently.
"He's making great eye contact. He's smiling appropriately," said Maughan. "So, if he's watching SpongeBob, he'll laugh, which we haven't seen in five years."
That's progress her family feared they would never see.
"It's almost dreamlike," she said. "And yet, there's a reality sitting right in front of you, smiling at you."
---
I just wanted to put them out in the spotlight and let people see their face.
–Nichole Montanez, Colorado photographer
---
A couple dozen Utah families, with kids who endure severe epileptic seizures, gathered Wednesday night in Salt Lake City for a photography project called Face of Cannabis, hoping the project can help change perceptions of national lawmakers and the public when it comes to cannabidiol. For them, the drug is about hope and has nothing to do with getting high.
"I just wanted to put them out in the spotlight and let people see their face," said Nichole Montanez, the Colorado photographer behind the project.
She photographs the children's faces and shares their smiles because her niece suffers from seizures too. Montanez has now photographed more than 150 children with epilepsy who are currently being treated or are hoping to be treated with hemp oil extract.
The families support a federal bill that would exempt the medicinal oil from the shipping ban, that's why they need more awareness among national lawmakers and the public. If that ban is lifted, families could order the oil online, and have it shipped to their homes in three days.
Chad McClellan and others with legal Utah certificates must make a 10-hour drive to the Colorado Springs area each month to buy the medicine, risking federal prosecution. But skirting federal law is something McClellan said he simply must do for his daughter.
"I believe we are doing the right thing for our kids."
Photos
Related Links
Related Stories
0 Pending Comments
Sorry, we are not accepting new comments on this story, but if you have more to contribute please email
newstip@ksl.com
Showing of 60 comments
Sorry, we are not accepting new comments on this story, but if you have more to contribute please email
newstip@ksl.com