SALT LAKE CITY — While the Utes have struggled offensively in their first two years in the Pac-12, with just a few tweaks from new co-offensive coordinator Dennis Erickson, Ute fans were able to witness what actually resembled a college football offense during the Red and White Spring Game.
Simple, short passes to the running backs out of the backfield and perfecting the zone read option drastically improved Utah's offensive output.
How much of that success can we expect to translate over into the regular season? That remains to be seen, but fans should be comforted in knowing that the offense is heading in the right direction.
Lots of question surround this team, which has the tough task of replacing 10 starters, plus its starting kicker and punter.
While a lot of players will have to step up for the Utes to be successful this season, here are our five picks for the 2013 breakout class:
Jeremiah Poutasi - Left tackle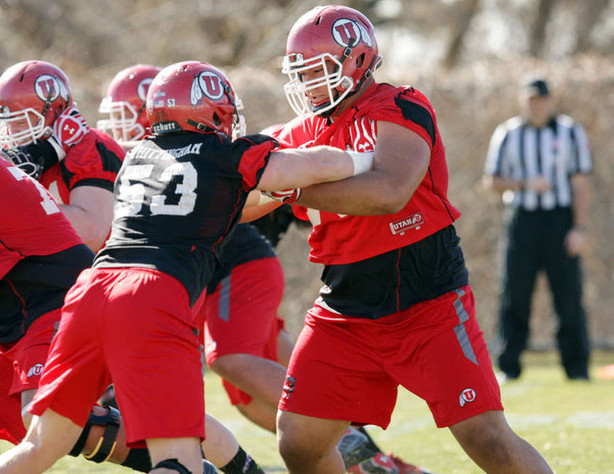 Jeremiah (CJ) Poutasi is arguably the best player on the 2013 roster. CJ started 10 games as a true freshman, leading the team in knockdowns (21) on his way to being honorable mention All Pac-12.
The Utes are moving Poutasi from right to left tackle this season, which means he'll have the responsibility to protect Travis Wilson's blind side.
Kelvin York - Running back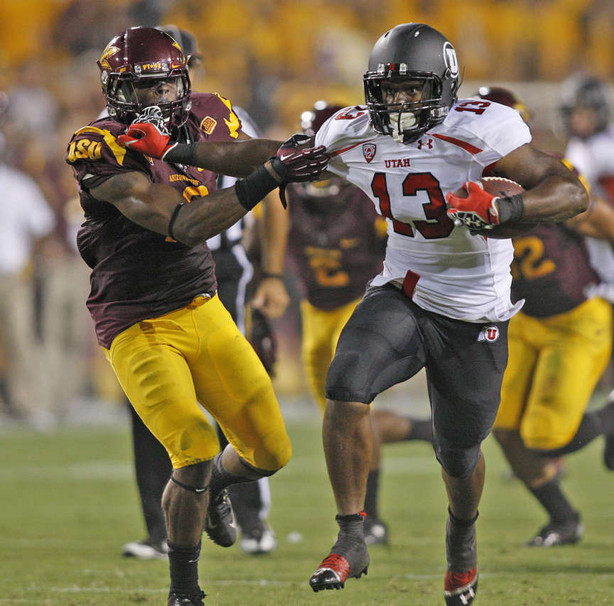 Will the next Utah running back please stand up?
Gone is school record holder John White IV and his 1,000 plus yards of offense. Next in line is senior Kelvin York, a 5-11 220 pound bruising downhill runner. In limited action last season, York was the team's second-leading rusher with 273 yards (4.6 average) and three touchdowns.
Jake Murphy - Tight end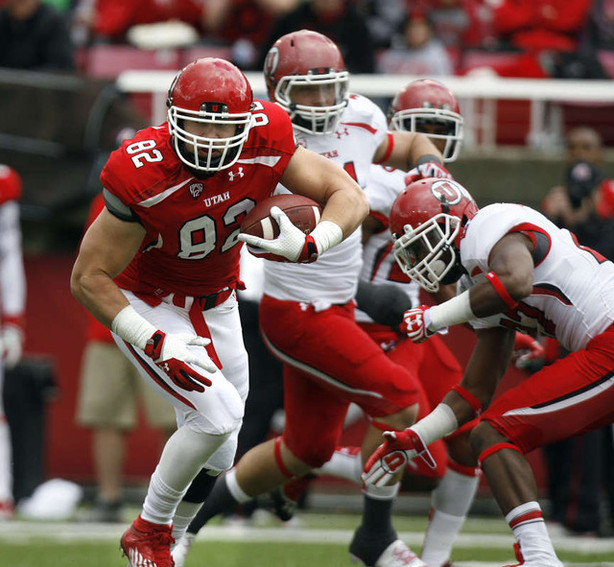 If there is one player on the Utah football team that everyone expects to break out, it is Jake Murphy.
Murphy is one of the only Utes to be on a preseason awards watch list which means many outside of the state expect the tight end to break out too.
Murphy has NFL size and talent and with the addition of Dennis Erickson, Murphy will be a focal point it he Utes offense. Murphy's 34 receptions in 2012 will most certainly increase as he will be targeted more by Travis Wilson.
Tenny Palepoi - Defensive tackle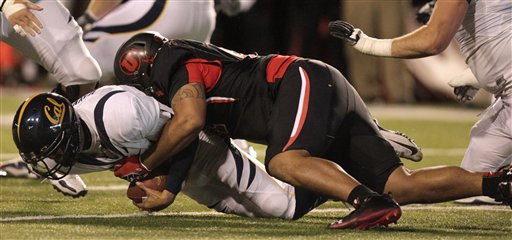 Tenny Palepoi has the assignment of replacing the 14th pick in the NFL draft.
The Utes have historically plugged in the next player on the defensive line and it has worked out. 2013 better have a similar outcome with Palepoi. For the first year in a long time the Utes seem to lack some depth on that side of the line.
Palepoi played in all 12 games in 2012 with two starts. He had 21 tackles and two sacks. Those are not great numbers but with more snaps and starts, Palepoi will be primed and ready to break out.
Travis Wilson - Quarterback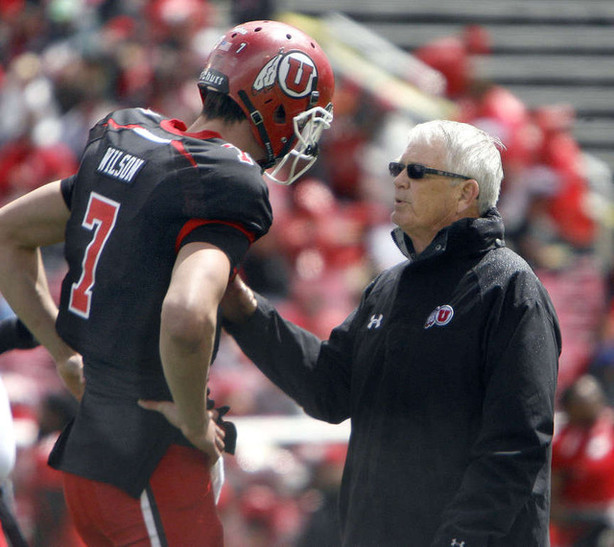 As the Utes have found out recently, the team is only as good as your quarterback. The lack of stability at that position and the revolving door at the offensive coordinator has not helped.
Another year and another offensive coordinator for the Utes but for the first year in possibly four, Utah has a quarterback with starts under his belt and actual real meaningful experience.
The Utes need Wilson to be "the guy". They need him to be the leader of this team. They need him to be the voice. They need him to be the star.
Wilson completed 62% of his passes in 2012 with seven touchdowns and six interceptions. He threw for 1,311 yards his freshman season and now with a spring ball and a fall camp with a simplified offense under Dennis Erickson, that will be a formula for success.
Dennis Erickson will be a great mentor for Wilson who will give him confidence. Simplifying the system will be a saving grace for the entire offense and Wilson especially. Erickson will put Wilson in positions to succeed and give him chances make some exciting plays. 2013 is primed and ready for Wilson to break out.
Related Stories
0 Pending Comments
Sorry, we are not accepting new comments on this story, but if you have more to contribute please email
newstip@ksl.com
Showing of 0 comments