Sandra Yi Reporting
Sgt. Michelle Burnette: "We're looking for any type of physical evidence there and also any witnesses that might have been in the area at that time."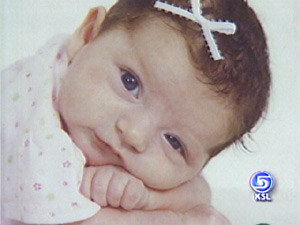 Police are still looking for the person who stole a car with a six-week old baby inside. The baby was taken from a home in Sandy, and was missing for about an hour, before she was found safe at Jordan Commons, just a few blocks away.
Police are investigating a lead involving a payphone at a Maverick gas station. The alleged suspect used one of the phones to call the baby's mother.
Katie Whitney, Mother: "We're just grateful that everyone was looking. We had so many people call, 'What can we do to help?'"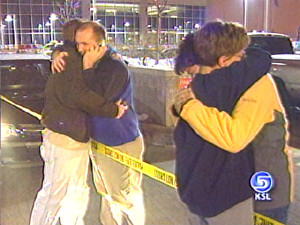 A community came together last night, to help find a baby taken when her mother's car was stolen from their driveway. But it was a Good Samaritan from Draper who found the child.
Sgt. Michelle Burnette: "He told police he was watching television and he saw the news report about the auto theft and the missing baby and he felt like he needed to help in that search. And he said a prayer and then he drove to Jordan Commons where he located the vehicle."
The baby's mother says she left her car and baby for a split second. The car was unlocked but not running.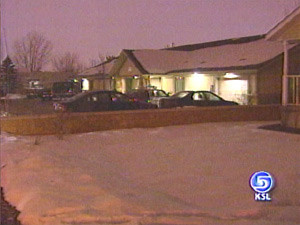 Katie Whitney: "I was in the house not longer than a minute and he had to turn my car on. My car wasn't running and he had to turn the car on and he had to go. It was just so fast that you don't realize how fast something like this can happen."
The baby was found just after 8:00, less than an hour after she was kidnapped. At 8:46, Katie Whitney got an anonymous call on her personal line. The man on the phone claimed to know where her car and baby were.
Katie Whitney: "And I said, 'Who is this?' And he just said, 'Just go get your car. This is where it is.'"
Police traced that call to a payphone at the Salt Lake City gas station. Investigators are reviewing surveillance video and talking to potential witnesses.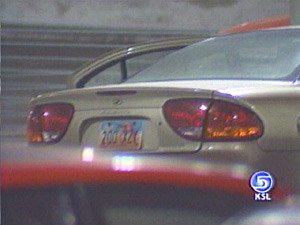 They say the incident is a reminder for all parents.
Sgt. Michelle Burnette: "You can't leave a child in the car for any period of time. You don't want to leave your car insecure with or without the keys in it because you don't want to make a theft easy for a suspect."
Police believe the suspect may have talked to someone about what happened. They're asking anyone with any information, call the Sandy Police Department.
As for the 'Good Samaritan', police are questioning him but say he is not a suspect.