WASHINGTON COUNTY -- A Utah man returning to Arizona to continue work on a PhD died after being tased by police outside Hurricane Tuesday afternoon. It's a story that hits at KSL because 32-year-old Brian Cardall is the son of longtime reporter and now editorial director Duane Cardall.
A Washington County critical task force has already started looking into Brian's death. He, his wife and daughter were returning to their Arizona home following a trip to see family in Utah.
According to family members, Brian struggled with a mental illness and began having an episode just outside Hurricane on state Road 59. The family pulled over to get Cardall medicine when he started running down the road.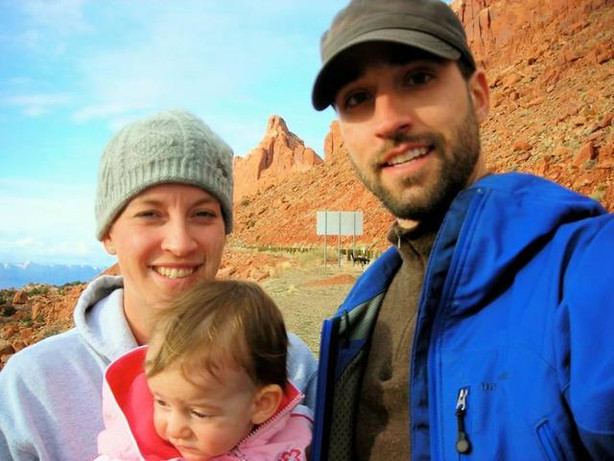 Law enforcement was called; Hurricane police were the first to respond. It was actually one of their officers who deployed the Taser. Police say Brian collapsed, unconscious.
"Medical was right there. We had dispatched both because of the circumstances of the call. They were there immediately. The subject went unconscious. We transported the subject to the hospital where he was pronounced dead," explained Chief Deputy Rob Tersigni, of the Washington County Sheriff's Office.
Brian's loss is devastating to his family members, who call him exceptionally talented and gifted. He was a PhD candidate in ecological genetics, had already been published in a half-dozen national journals and hoped one day to teach.
He leaves behind a wife, a daughter, Ava, and a baby due in September. He recently learned that it is another girl and was looking forward to her birth.
An autopsy is scheduled for Wednesday, when investigators hope to learn more about Brian's death.
Related:
Meanwhile, his family has several questions about if there was another way this could have been handled.
Every police department has its own policy when it comes to Tasers. KSL tried to get a hold of Hurrricane police, but all questions are being referred to Peter Stirba, a Salt Lake City attorney who represents Hurricane City.
Stirba put out a press release calling today "unfortunate and tragic," but saying due to the investigation, the police department is not in a position to comment.
In regards to its investigation , the Washington County Sheriff's Office released a statement on its website. It reads, in part:
Police and medical personnel responded to a call for assistance with an agitated subject on State Route 59 this afternoon in Washington County. During the incident, a Hurricane City Police Officer deployed a taser and the subject lost consciousness. The subject was treated within moments by EMS personnel, but was pronounced dead after being transported to the hospital.
The Taser company also issued a statement Tuesday regarding this incident. [CLICK HERE to read Taser's statement]
------
Story compiled with contributions from Sarah Dallof and John Hollenhorst
Photos