Sam Penrod/AP Reporting
Two boaters are still missing in Strawberry Reservoir after their boat capsized yesterday. Bad weather has really prevented searchers from being on the lake today. Not only was there snow, but the wind made it dangerous for searchers to be out on the lake.
Joel Kohler, Wasatch County Search and Rescue: "At about 10:30 we got blown off the lake literally. The sonar and robot doesn't work really well, not only in the wind but the waves going up and down give a false reading."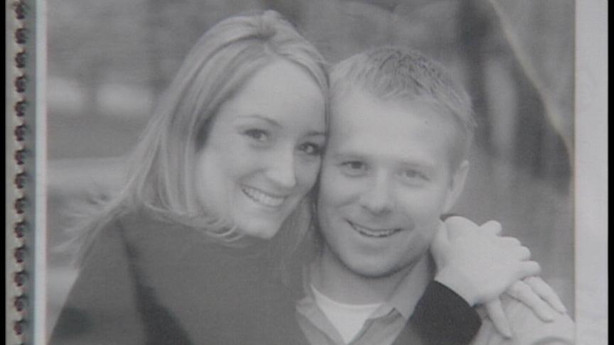 Searchers were out on the lake this morning as volunteers searched the shoreline this afternoon for any sign of 29-year old Steve Roundy and his 23-year old wife Catheryn. The two did not make it to shore after their boat capsized in high winds yesterday. The lifejackets they were wearing have been found floating in the water.
The 14-foot aluminum fishing boat with four adults aboard overturned about 11:30 a.m. near the middle of the lake, Wasatch County sheriff's office Capt. John Rogers said.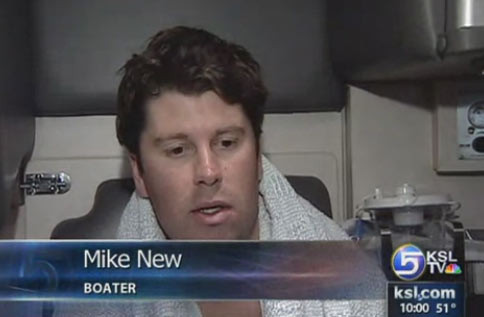 Two people -- Michael New, 27, of Provo and Kimball Roundy, 28, of Springville -- swam with the current and made it to the east shore, Rogers said.
Their boat was filled with water and immediately started to sink.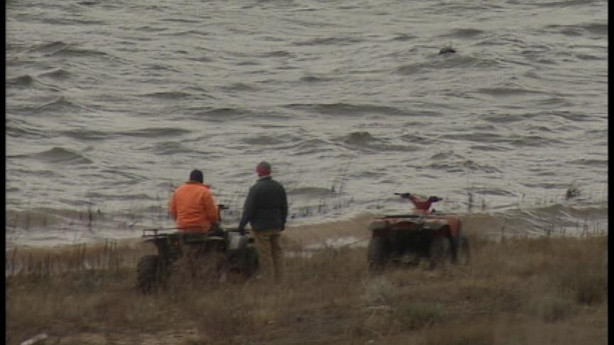 "We had three life jackets on the boat and there were four of us on the boat," New said. "And so each of the other three had a life jacket and I grabbed onto the gas can and held it to my chest."
Catheryn Roundy, 23, and her husband, Steven Roundy, 29, of Orem, got separated from the others and disappeared.
Roundy's brother Kimball and a friend did survive and both told us that Steve loved to go fishing.
Kimball Roundy, Brother: "If it does turn out that he doesn't turn up, he wouldn't have picked a better way to go. He loved fishing, he loved fishing this lake particularly, and he was with his sweet wife who he loved dearly. I think if he could have picked something, it would have been this."
Kimball Roundy told KSL that his brother is a hero and that he would not have made it off the lake without his brother's help, after their boat sank.
Kimball Roundy, Brother: "The extra swimming he did is probably why he wasn't able to make it, because he was worried about everybody else instead of himself."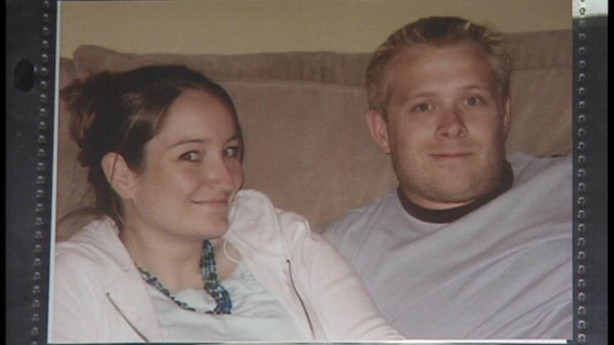 Steve and Catheryn were married about a year and a half ago. Family members tell us Catheryn grew up in Illinois and that Steve was a computer genius, but that going fishing was his favorite thing to do and he had spent several days this summer up at Strawberry.
New said he and Roundy were probably in the water for two and a half hours.
"There were several times that Kimball and I didn't think we'd make it. And I remember looking at him and asking, are we going to live? And we made it," New said.
New and Roundy walked for two more hours before they found someone to help.
The search will continue tomorrow and searchers are hoping for better weather.
Strawberry Reservoir is a popular fishing lake about 65 miles east of Salt Lake City. The deepest point in the lake is 200 feet below the surface, according to information on the Utah Division of Wildlife Service web site.