Sam Penrod Reporting
"Officer Jones is innocent and he needs to be exonerated. If these people here don't have the guts to to it, we need to go to some law authority that will."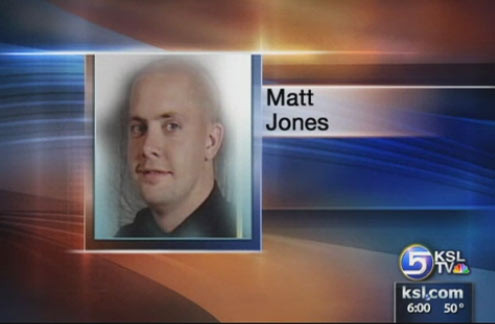 A protest today over the results of an independent investigation into the Ogden Mayor's office involving an Ogden police officer put on leave, after his wife was involved in criticizing the Mayor.
The investigation was conducted by the Weber County attorney at the request of the mayor, who was responding to criticism that he was silencing his critics. Many officers were upset about a city policy that factored their pay raise against how many tickets they wrote.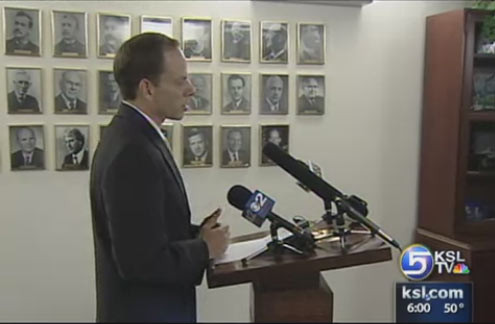 The report was three months in the making and found that the mayor and police chief did nothing illegal, and it also found that criminal allegations against the officer have no merit either. So far, though, he remains on leave and this controversy appears to be far from over.
Citizens protested outside of Ogden City Hall, calling the city's action against a police officer nothing more than politics.
"I think his rights have been violated. Ido believe the city is way out of line and the city has played politics with this situation for three months now."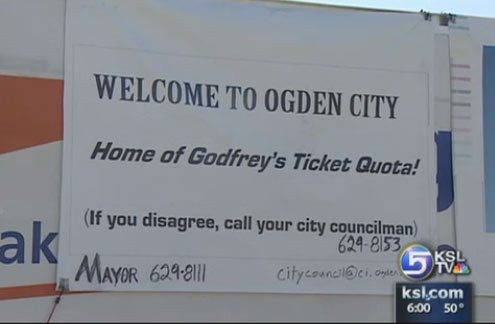 They are referring to officer Matt Jones, who was placed on leave this summer. It happened after Ogden Mayor Matthew Godfrey discovered the officer's wife was driving a truck around town with signs on it that was critical of his ticket quota policy, which many officers objected to.
That same night Jones was placed on paid leave by the police chief, after he was called by the mayor.
In the investigation, the police chief is quoted as saying that he had intended to place Jones on leave earlier that day, after allegations surfaced that Jones stole a wallet during a traffic stop. But the investigation also found that there is no evidence Jones did anything criminal.
The biggest question not answered in the independent investigation is whether Jones' rights to free speech by protesting the mayor were illegally stopped by the city. That question, the county attorney found, may be best left for a jury to decide.
Sharon Beech, Supporter: "I think it's a sad thing that our highest law official here, which would be our county attorney, cannot address whether or not if our own police chief and mayor are acting in an ethical or unethical manner."
The city says the County attorney's report speaks for itself. City officials also say they are closer to finishing an internal affairs investigation into Officer Jones. The outcome of that will affect his future with Ogden Police.