A South Jordan couple faces the daunting task of getting their adopted son back after a court ordered the couple give the baby boy back to his Native American birth mother and her tribe. The judge cited the Indian Child Welfare Act (ICWA) in his decision.
"The federal government's policy of removing children from Indian families and placing them in federal boarding schools, that trauma led to the formation of the Indian Child Welfare Act," explained Forrest Cuch, executive director of the Utah State Office of Indian Affairs.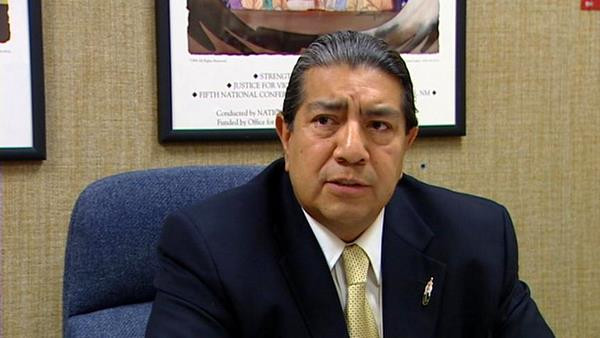 It's a federal law that overrides state adoption laws. It applies only to Indian children, meaning they're already members or are eligible to become members of a tribe.
Heather and Clint Larson adopted Talon six months ago. His birth mother is a member of the Leech Lake Band of Ojibwe tribe. She relinquished custody of Talon 24 hours after birth but later changed her mind, which is allowed under ICWA.
But according to the Larsons, Talon doesn't even meet blood requirements to become a member. "He's three-sixteenths Indian. He's five-sixteenths Caucasian. He's more Caucasian than he is Indian. He's half Mexican," Heather said.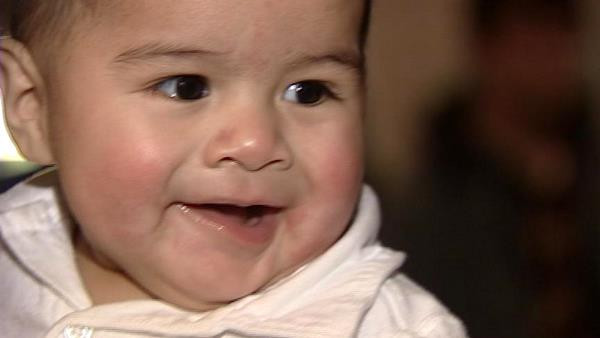 Attorney Larry Jenkins specializes in adoption cases, especially dealing with Native children. "Congress gives tribes a lot of leeway in defining who's a member and who's not, specifically in areas dealing with custody," he said.
Now, Talon will go into tribal foster care because, according to the Larsons, his mother is a heroin addict. "Not once was, in two court systems and five months of legal battle, was the best interest of this sweet baby ever taken into account," Heather said.
"The act is set up to presume that if it is an Indian child, then the child should remain in some sort of Native American culture. That's the way the act was set up. That was the purpose of the act," Jenkins said.
The Larsons say they will try to appeal, either in tribal or federal court. Anyone wanting to donate to the Larson family can do so at any Wells Fargo branch. Just say you want to donate to the Talon Larson Benefits Fund.
If you want to mail a donation, please it send to:
Wells Fargo
Talon Larson Benefits Fund
7869 S. Redwood Rd.
West Jordan, UT 84088
E-mail: ngonzales@ksl.com
Related Links