Bruce Lindsay Reporting
A man from Holladay has made it his passion to give away books, and books, and books. He's given away nearly half a million so far.
Another 46, 038 books are being wrapped up for shipment to the Philippines. All of them are brand new, all of them gifts to schools in developing countries where students don't have many books.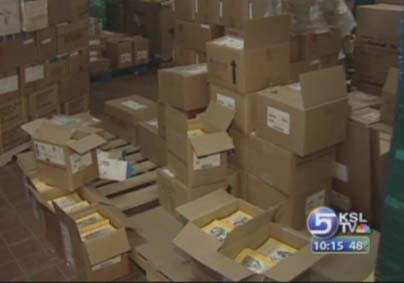 Ken Deyhle, Deyhle Foundation: "That's just a bonus, as far as I'm concerned for me, that we can make that kind of difference."
Ken Deyhle's donated books -- in both English and Spanish-- have made difference in 28 countries around the world. He's been contributing the text books and storybooks ever since he retired from the insurance business eight years ago.
He says he does it because he discovered he can. While he lets others handle the logistics of customs clearance and distribution, he and his wife, Gloria, often show up in foreign lands to see the books placed in the hands of kids. When the Deyhles are not thanked in person, they often get thanks in the mail, as they did from 125 school children in Tonga.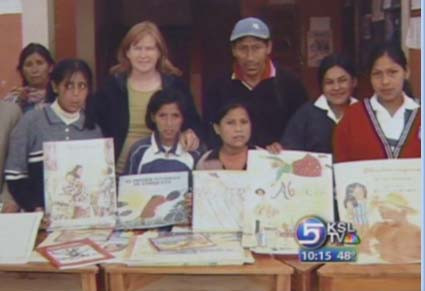 Ken Deyhle: "And these letters are really special to us, because they're not perfect English writing, but you get the message of what they're saying to you."
The retail value of books Dehle has distributed so far exceeds five million dollars. The contribution the books make to young minds is priceless.