Sam Penrod Reporting
A foreign invader has found its way to Utah. The Japanese beetle has turned up in Utah County and agricultural officials are concerned and fighting back.
These little bugs do not seem very scary, but in the world of agriculture, they are enemy number one because of how destructive they are. Somehow this little pest has shown up in Orem, and now the fight is on to wipe it out.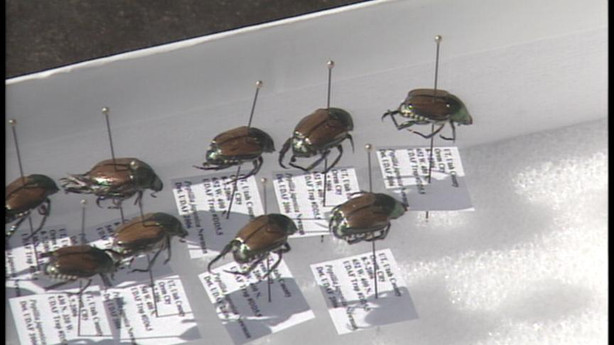 Japanese beetles have been captured in the last month in Orem. A gardener discovered the bug and reported it. Since then more than 400 have been captured in traps, in about a 1/2 mile radius.
The Utah Department of Agriculture has been trying to keep the beetle out of the state for decade by restricting nursery products from infected states.
Clair Allen, Utah Dept of Agriculture: "It's also a hitchhiker, it can get on a truck or a van that the may be parked in Indiana, Ohio or Mississippi and climb on that truck and jump off."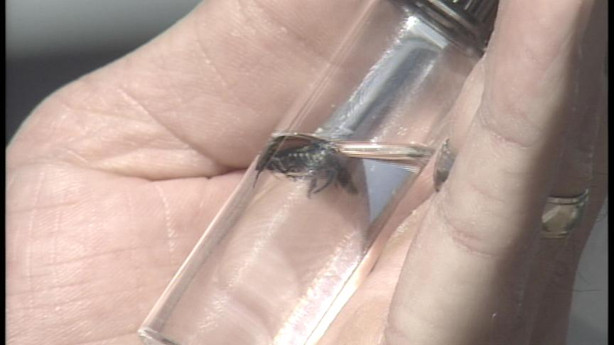 The Japanese beetle was discovered in New Jersey in 1916 and has hit most of the east coast states. The primary concern is the bug can devastate farms and orchards as well as your own yard.
Clint Burfitt, Utah Dept. of Agriculture: "This is a serious economic pest and its federally quarantined pest It has over 300 species of plants as a host, and in large populations, it can destroy all of your lawn and most of your perennials."
Fortunately, the numbers so far of Japanese beetles in Orem are so low, no one has noticed a problem with their lawns or gardens. That's why they are being trapped, to monitor their location and to keep them from spreading so that Utah won't suffer any economic ill effects from the Japanese beetle.
John Briem, Utah Dept. of Agriculture: "We don't want to see a quarantine or anything that would impact the exportation of agricultural goods of Utah."
The affected area is near Orem Community Hospital. Neighbors will be contacted and encouraged to treat their yards with insect pesticides this fall to try and completely eradicate the Japanese beetle in Utah.
Related Links